Cornerstone Newsletter
Discerning False Doctrine




Chapter 2: Knowing The Foundational Truths
By Greg DesVoignes
Search the scripture because in them you think you have eternal life: and they are they which testify of me". John 5:39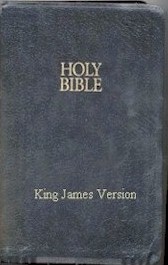 Many people ignore the "Old" Testament because it is believed that it is no longer valid and that the "New" Testament replaced it. There are even some popular teachers in the realm of Christianity in opposition to God, wrongly state it is not necessary to know a lot of it! These beliefs and statements are not all true and the term, "Old" is a misnomer.
The words "Old Testament" and "New Testament" are not a proper labels. They imply that one is no longer valid and has been replaced by another.
Not so!
Jesus called these writings "the Scriptures" and said they are His testimony. It is what he taught to his disciples and gave them understanding of. So, before starting to read the other articles on this website, there are some foundational Biblical truths to cover concerning this.
The Scriptures (Old Testament) Testify Of Jesus
You search the Scriptures, for in them you think you have eternal life; and these are they which testify of Me. John 5:39
Philip found Nathanael and said to him, "We have found Him of whom Moses in the law, and also the prophets, wrote; Jesus of Nazareth the son of Joseph". John 1:45
...worship God: for the testimony of Jesus is the spirit of prophecy. Revelation 19:10
You may protest, "But I have a hard time reading the "Old" (don't think of it as "Old") Testament". If you are a born again believer you have the Holy Spirit. It is Jesus speaking to us in it. And as Jesus said,
But the Comforter, which is the Holy Ghost, whom the Father will send in my name, he shall teach you all things, and bring all things to your remembrance, whatsoever I have said unto you. John 14:26
But here is the key; it is through reading and studying these Scriptures (Old Testament) we, like his disciples, are taught. The Word, these Scriptures, are the "whatsoever I have said unto you". for us too. He cannot teach us "all things" and cannot "bring into remembrance" things we have not read now; can he?
Jesus is the same today
Jesus Christ is the same yesterday, today, and forever. Hebrews 14:8
I am the Lord; I do not change;... Malachi 3:6
For the LORD is good; his mercy is everlasting; and his truth endureth to all generations. Psalm 100:5
This Jesus of the Scriptures is the same as we read of in the New Testament (New Covenant). He has not changed and what is found in the Scriptures of what we call the Old Testament, still applies today to "all generations"
The Scriptures (Old Testament) Apply Today
For what-ever things were written before were written for our learning, that we through the patience and comfort of the Scriptures might have hope.
Romans 15:4
Now all these things happened to them as examples, and they were written for our admonition, upon whom the ends of the ages have come.
1 Corinthians 10:11
Knowing And Choosing The Truth In The Scriptures Brings Life
The fear of the Lord is the beginning of wisdom, And the knowledge of the Holy One is understanding.
For by me your days will be multiplied, And years of life will be added to you. Proverbs 9:10-11
Not Knowing God's Word Brings Destruction
For my people is foolish, they have not known me; they are sottish children, and they have none understanding:
Jeremiah 4:22
The above verse is speaking of the apostate Judah. Why are they foolish and "sottish" (stupid)? Why don't they have understanding? Because they did not know God.
But why didn't they know Him after all he taught and showed them of Himself? What happened? The verse below and numerous other examples in the Old Testament tell us; God said,
Thine habitation is in the midst of deceit; through deceit they refuse to know me, saith the Lord. Jeremiah 9:6
By their disobeying God and incorporating the religious aspects and traditions of the nations with their own that was of God, they ended up losing the knowledge of God. They were deceived into using these false doctrines as well as the things they thought were the things of God.
So what were the results of this deception and not knowing God?
My people are destroyed for lack of knowledge. Because you have rejected knowledge, I also will reject you from being priest for Me.

Hosea 4:6
But it goes further than this too. Jesus warned,
Not everyone that saith unto Me, "Lord, Lord", shall enter into the kingdom of heaven; but he that doeth the will of my Father which is in heaven. Many will say to me in that day, "Lord, Lord, have we not prophesied in thy name? and in thy name cast out devils? and in thy name done many wonderful works?"
And then I will profess unto them: I never knew you, depart from me, ye that work iniquity. Matthew 7:21-22
This is what happens if a people, including those among His own church, does not know his Word. We will end up thinking that what we are being taught is of God when it really is not. Thus, it will bring destruction just like it did Israel. This is why we must study the word of God and why we must test the teachings from the pulpit, books, and all the rest of the media.
It cannot be more plain than in the words of Jesus below; He put it like this;
And when he putteth forth his own sheep, he goeth before them, and the sheep follow him: for they know his voice. And a stranger will they not follow, but will flee from him: for they know not the voice of strangers. John 10:4-5
I am the good shepherd, and know my sheep, and am known of mine. John 10:14
If we are his sheep we will know his voice because it is discerned from studying the word of God and spending time with "the good Shepherd". Because we do this, He knows us. He will not say to us, "I never knew you". Thus, when the false teacher (Jesus called them "thieves") and their words come to pull us away from the true, we will be able to discern that their voice is not of God because their words do not sound like that of the true. We will say, "That does not sound like something God said", and then test them against the word, the voice of the true Shepherd. False shepherds do not want us to know the voice of the true. But we cannot know His voice unless we spend time hearing the voice of the true Shepherd through studying his Word.
You may say you don't have time to read or study. What you don't realize is that you are saying you don't have time to fellowship with God. This is what reading and prayer is. All of us have the time; we just need to put God before things like, the phone, computer, TV, or whatever can be put down for awhile. Otherwise, like what I said on the home page of this website exists; it is not that we may be deceived, it is that we are deceived. We do not to be as those Jesus tells, "I never knew you".
Continue to Chapter 3: The Warnings