Cornerstone Newsletter
King Asa Sought The Physicians Instead Of God: Bad Outcome
A Coronavirus Lesson: Don't Ignore God
12 And Asa in the thirty and ninth year of his reign was diseased in his feet, until his disease was exceeding great: yet in his disease he sought not to the Lord, but to the physicians. 13 And Asa slept with his fathers, and died in the one and fortieth year of his reign. 2 Chronicles 16:12-13
This verse and the entire context of it is such a revealing example of things in the Word of God that we really need to pay attention to. I am afraid that we are doing the same thing with this COVID-19 / Cornonavirus; seeking what we think is a way of man to stop the virus. Initially King Asa, King of Judah, had relied upon man, in the form of a pagan king, to help him in his battle against the apostate Israel, instead of relying on God. It went bad after this.
The account tells us in 2 Chronicles 6, that Israel was going to fight Judah. So instead of going to God about this, Asa got a lot of treasure from God's house (bad habit apostate kings had), as well as his own, and paid an enemy, Benhadad, King of Syria, to break his alliance with the King of Israel in order to weaken Israel's army. When the King of Israel saw that the King of Syria had broken his alliance and was fighting against him, he changed his mind on fighting against Judah and went away (temporarily). As it turned out, Asa took over a city that the King of Israel was building as well as building two others of his own. However, instead of destroying Syria, an enemy of God and Judah, Asa paid for an alliance with him but Syria remained as Judah's enemy. But this worked against him as we see below.
"7 And at that time Hanani the seer came to Asa king of Judah, and said unto him, Because thou hast relied on the king of Syria, and not relied on the Lord thy God, therefore is the host of the king of Syria escaped out of thine hand. 8 Were not the Ethiopians and the Lubims a huge host, with very many chariots and horsemen? yet, because thou didst rely on the Lord, he delivered them into thine hand.
9 For the eyes of the Lord run to and fro throughout the whole earth, to shew himself strong in the behalf of them whose heart is perfect toward him. Herein thou hast done foolishly: therefore from henceforth thou shalt have wars. 10 Then Asa was wroth with the seer, and put him in a prison house; for he was in a rage with him because of this thing. And Asa oppressed some of the people the same time." 2 Chronicles 6:7-10
Lesson number one
is to understand that God is watching us and looking for those who has a heart that is perfect toward him so he can "show" himself strong for that person, or a people.
Lesson number two
here is stop trying to rely on man to deliver; it brings about additional problems.
Lesson number three,
don't use or pay for an enemy as a help; it will come back to do harm.
Lesson number four,
Listen to God's word and be humble to admit when we have acted in a foolish way so as not to add to our own sin.
Had Asa recognized that actually going to an enemy for help and not relying on God was going to bring more wars upon him, he may have feared the message that came to him and repented. But he did not. Instead, it made him mad. As a result of rejecting God for reliance on man, God brought a disease to him in his feet. I found this interesting and symbolic because of the importance of the use of "feet" in the Word of God and what they represent in many places.
For instance in 1 Samuel 2 a woman by the name of Hanna said in part about God,
6 The Lord killeth, and maketh alive: he bringeth down to the grave, and bringeth up. 7 The Lord maketh poor, and maketh rich: he bringeth low, and lifteth up. 8 He raiseth up the poor out of the dust, and lifteth up the beggar from the dunghill, to set them among princes, and to make them inherit the throne of glory: for the pillars of the earth are the Lord's, and he hath set the world upon them. 9 He will keep the feet of his saints, and the wicked shall be silent in darkness; for by strength shall no man prevail.
1 Samuel 2:6-9
Habakkuk said in Habakkuk 3
19 The Lord God is my strength, and he will make my feet like hinds' feet, and he will make me to walk upon mine high places. Habakkuk 3:19
The writer of Hebrews said,
11 Now no chastening for the present seemeth to be joyous, but grievous: nevertheless afterward it yieldeth the peaceable fruit of righteousness unto them which are exercised thereby. 12 Wherefore lift up the hands which hang down, and the feeble knees; 13 And make straight paths for your feet, lest that which is lame be turned out of the way; but let it rather be healed.
Hebrews 12:11-12
But this was not the situation with Asa; no, but the opposite.
God removed himself from Asa and took away his mobility so his feet, instead of being able to walk on God's high places by God's strength, and be healed, Asa became useless from the disease. Yet, God still gave Asa time to humble himself as he had the disease for two years. It must have been miserable for him. Yet, in his disease he went to the physicians instead of God, again relying on man, upon the ways of the nations instead of God. 2 Chronicles 16 says,
12 And Asa in the thirty and ninth year of his reign was diseased in his feet, until his disease was exceeding great: yet in his disease he sought not to the Lord, but to the physicians. 13 And Asa slept with his fathers, and died in the one and fortieth year of his reign. 2 Chronicles 16:12-13
Eventually God said to Jeremiah concerning Judah because of the evil of another King when he cried out to God concerning Israel who were in distress but had gone too far and would not turn to God.
10 Thus saith the Lord unto this people, Thus have they loved to wander, they have not refrained their feet, therefore the Lord doth not accept them; he will now remember their iniquity, and visit their sins.
Jeremiah 14:10
This should be a sobering verse to Christians, but it isn't to most because we were born in a time that God is not in the equation and, like Asa, the norm is to rely on the physicians, not God, as we are doing so today with this Coronavirus. We live a world apart from God, and in America and many other countries, God is not the focus of most of the country and even among many Christians who hope in the health industry.
| | | |
| --- | --- | --- |
| | | |
| 1942 Dime | 2017 25 Dollar Gold Coin | Staff of Hermes |
The hope for a virus solution comes in the form of man, the science of the health industry and unknowingly for most, the entities behind their images. This is apparent by watching the media's coverage of the virus and an interesting American coin with the image of the demon god Hermes on it with the words, "In God We Trust" under him and "Liberty" over his head. There is no liberty with this god. How symbolic it is. While some say this is not Hermes / Mercury, but the goddess Liberty with a Phrygian cap, the wings on it are apparent and were added to "Liberty" from the 1916 depiction. Either way, the symbolism points to trusting another god.
Like Asa, many times we don't follow God's precepts nor believe a lot of what He has given us and told us to do. It is all man centered with another spirit behind it. And because we are man centered, like Asa, a disease has come and effected our feet as a nation and a World so we are left unable to walk. And like Asa, we do the same thing, not getting the first rebuke; go to the physicians instead of God. The physicians we see in this virus management don't even mention God. Behind the scene there is an attachment to the Globalists in the health system. Like Asa, apart from God it will not work and the ending will not be good. We can see this in Revelation 6 when the time will come that one fourth of the world will die of war, famine, disease and wild beasts (disease via animals?). No social distancing, vaccines, nor stay at home orders will stop them. For the climate change believers, God will also be the one who does this and there is no out.
It has been unfortunate to hear Vice President Pence quote part of 2 Chronicles 7:14, but change the words from God being the healer, to man. He told the graduating class of the Air Force Academy, "We will heal our land" as well as saying the same words at a virus press briefing. No, "we" will not heal our land, nor will any perceived man made medical system from any country remove the virus.
What God said was,
13 If I shut up heaven that there be no rain, or if I command the locusts to devour the land, or if I send pestilence among my people;
14 If my people, which are called by my name, shall humble themselves, and pray, and seek my face, and turn from their wicked ways; then will I hear from heaven, and will forgive their sin, and will heal their land.
15 Now mine eyes shall be open, and mine ears attent unto the prayer that is made in this place. 2 Chronicles 7:13-14
(It is interesting that there is a plague of locusts of Biblical porportions sweeping across Africa and parts of the Middle East. One article said, "As the coronavirus pandemic exploded across the world earlier this year, another even more conspicuous plague was tearing through East Africa: locusts...UN Food and Agriculture Organization (FAO) predicted the worst was still to come, and that by June, the size of the swarms could grow by a factor of 500." https://www.wired.com/story/africas-huge-locust-swarms-are-growing-at-the-worst-time/)
God said a couple of times,
8 I am the Lord: that is my name: and my glory will I not give to another, neither my praise to graven images. Isaiah 42:8
This is what these images are below; images of gods of the family of Zeus; graven images of foreign gods that we give praise to today. But while they have been portraying benevolence to us, they represent what has been replacing God and like he said, he will not give his glory to another. If you have heard the term, "hidden in plain site"; these are examples.
| | |
| --- | --- |
| | |
| Rod of god Asclepius on World Health Organization logo | Staff of god Hermes |
One of the names God calls himself is "Jehovah Rapha" as seen in Exodus 15. God told Israel after bringing them out of Egypt;
26 And (God) said, If thou wilt diligently hearken to the voice of the Lord thy God, and wilt do that which is right in his sight, and wilt give ear to his commandments, and keep all his statutes, I will put none of these diseases upon thee, which I have brought upon the Egyptians: for I am the Lord that healeth thee. Exodus 15:26
Israel failed at this, including when Jesus came.
Draining The Health System
It is sad to see God rejected as well as sad to see the results of it in this pandemic. Those in the medical field are referred to as "the front line" "the heroes" in what is called a "war" against an "invisible enemy". All credit is given to these for their valiant effort to help people who are infected with the disease. There are even parades for them. And it is a valiant effort in the eyes of man. They do try hard. Yet, many of them are becoming sick themselves. Some have died. One young female emergency room Medical Director doctor got the disease herself and then committed suicide because, from what the media says, she could not handle the suffering of the patients anymore. This is very, very sad.
A March 25, 2020 AP article headlines read,
""We Are Collapsing": Virus Pummels Medics In Spain And Italy"
"...Widespread infections among health workers reflect the universal difficulty of stemming the spread of the pandemic. But sick health workers do double damage: They add to the toll while also hampering the ability to respond to the crisis. On top of that, they raise the specter of hospitals becoming breeding grounds of infection..."
...For many health professionals, the virus itself is only one part of the equation: The overwork, the constraints on physical contact with patients, and the stress of knowing they are putting their own loved ones at risk also have an emotional toll.
Perera said watching patients die alone is "killing all of us inside..." https://apnews.com/7ec91dc45d8d7c2ea86b0a97446a303a
Another article sadly said,
"She tried to do her job, and it killed her,'' Dr. Philip Breen told the New York Times of his physician daughter, Dr. Lorna Breen, who had been medical director of the New York-Presbyterian Allen Hospital amid the pandemic.
The battle-weary ER doctor, 49, was only the latest city healthcare worker to take her own life."
https://www.foxnews.com/health/top-manhattan-er-doc-commits-suicide-shaken-coronavirus-onslaught
The Full

Armor Of God




Take Your Stand





Put on Truth (God's Pure Word)




Breastplate of righteousness (through belief)


P

reparation of the gospel of peace




Above all, taking the shield of faith


H

elmet of salvation




Sword of the Spirit (Word of God)





Ephesians 6

Man's Defensive Weapons
Weapons Provided By God
What is man's armor for the medical field against this unseen enemy? Masks, face shields, gloves, gowns, and hand sanitizer and ventilators. But even if they provide some protection for these medical people, these will not prevent the mental and physical toll on the minds and bodies of these dedicated people. How bad this must be for many of them. They are sent out to fight a demonic enemy with the things of man.
But for the Christian, our armor is not of man, but of God, because our unseen enemy is not stopped by the things of man and his sciences. As I have noted in other articles on this, God said our unseen enemies are not of the flesh, but are the principalities, the powers, and rulers of darkness; the demons behind all this. (Ephesians 6:12). God further says the weapons a Christian has (if he understands this and uses them) are not of the flesh either, not of man but are from God (Ephesians 6:10-18). We are told to put on the full armor..that ye may be able to withstand in the evil day...
Understand too that the icons for medicine are the images of the gods that actually oppose God. Whenever Israel and Judah had a society that walked away from God and adopted the counterparts of these images; they lost their battles.
Satan is called the destroyer who disguises himself as an angel of light and he is attached to the medical icons through the demons they represent; a son and grandson of Zeus. It is so strange to to see man go to the "destroyer" for help. But we do this because it is supposed to be the way it is. This is what Asa did; twice; first with going to the King of Syria, then to the physicians who had no power to heal what God had put upon Asa. What God may have allowed is a warning and his offered grace and chance as he did so many times with Israel and Judah.
Asa went to an enemy to get help in destroying an enemy. It doesn't work. As God said and showed throughout Israel's / Judah's history, the enemy not destroyed will always come back to try to destroy. I thought of how the medical field actually gets help from a disease by making an antibody vaccine out of it and injecting it into our bodies. But, it is only a temporary fix that doesn't even work a times, just like it was for Asa and all of Judah. The diseases like the flu, keep coming back; vaccine or not. In Asa's war with Israel, God wanted this enemy Assyria destroyed too, all the way; not used to protect them against another. Thus, like God told Asa; their problem was not gone and they would continue to have wars, just like we will continue to have pandemics if we don't rely on God. And as Asa paid for it, so do we.
It is so frustrating to see the results of this rejection of God as is plain to see in prophecy. The world rejects these things, and there are those who are in the realm of Christianity who cannot see because they do not study and see what God says. The signs of these times are fitting in with the last days scenario of the hard line control of the anti-Christ. In Matthew 24:15 Jesus said, "I have told you before" (warned in advance) of these things.
Signs Of The Times: Its More Than The Virus
So like Asa oppressed the people after he was diseased, so it is beginning today. Like Asa, we too as a nation and a world are diseased in our feet. We are oppressed and cannot move because of the disease and because we are not relying on God, but on the physicians, who like with Asa, have no answer; because they are not God. Their answer is "social distancing" sanitation, a possible vaccine, and fear as a control.
Recently Dr. Anthony Fauci of the National Institute of Allergy and Infectious Diseases said,
"If by that time we have put into place

all of the countermeasures

that you need to address this, we should do

reasonably well,

" Dr. Anthony Fauci said. "If we don't do that successfully, we could be in for a bad fall and a bad winter."
If states begin lifting restrictions too early,
Fauci says he predicts the country could see a rebound of
the virus
that would "get us right back in the same boat that we were a few weeks ago," adding that the country could see
many more deaths than are currently predicted. https://www.cnn.com/2020/04/29/health/us-coronavirus-wednesday/index.html
And so we have the "stay at home" orders. Most everything is shut down and we are supposed to be confined to our homes unless it is necessary to go out. Many do not even recognize the oppression that is going on and that will continue to come if we do not turn to God in this.
People are losing their businesses. The high tech globalist companies are coming up with technology to monitor people in their comings and goings, and even monitor a person's body functions from a camera on a drone or on the street. China has been doing this for years as well as Russia. Russia is using facial recognition to track people's movement of those who are supposed to be in quarantine. Washington State is one of the first to allow facial recognition cameras to be used that was recently signed into law by the far left governor. They and other states already have cameras that recognize license plate numbers on the freeways and even at some stop lights.
Drones (made in China) are authorized and are being "given" to police departments. It has been suggested they fly over neighborhoods to see if people are breaking the social distancing rules. In Elizabeth, NJ they actually are being used for this. Fit Bits, like they use in China, are suggested to be set to monitor Americans and others to see if they have a virus so they can be quarantined.
As of April 29th, the governor of Washington, Inslee, still had not revealed a "plan" to open the economy. He said at that time it depends on the "data" and cites a number of data resources he calls "metrics" that he has to take into consideration first. There are five data points. He, like Fauci, has proclaimed the virus will come back in waves. It would appear Islee bases his "data" on only one county in Washington, King County, the worst hit. Most counties have been seen far less than King. Some counties have only seen 1-7 cases and few to zero deaths. In the mean time many cannot buy or sell, a preview of the world of the anti-Christ as seen in Revelation right along with the pestilances.
As of May 1st Governor Inslee revealed his plan of four phases to reopen that do not even start (maybe) until the end of May as he extended his May 4th stay at home order at least over a month out at phase three. Hardly any businesses are allowed to open. There is supposed to be a "minimum" of three weeks between each phase, which can be extended if he does not think his metrics are being met. Most churches (no gatherings over 50) cannot open until the fourth phase, whenever that comes. He is trying to limit families gathering with no more than five, only one time a week.
And for those who resist his orders as two counties recently tried; Inslee threatened them, saying they were breaking the law (his law). One county retracted their orders to open after this but one commissioner file a lawsuit against the governor. But in the mean time, the delays are hurting the food supplies and commerce in Washington because the produce is not being sold. Washington is a huge agricultural state. Some produce is being destroyed because it is rotting. He needs prayer that God would show him who he is following as there is more with him here than just the virus control thing just as there are with other like-minded people. This is a regional example.
The governor of Michigan is another with strict orders.
In France, people cannot even leave their yards without written permission from the Federal government as issued by each prefecture or state. They are limited to only one our a day outside their property and can only go 1 kilometer (six tenths of a mile) away from their property in that hour. And because of the fear this virus and the doctors put out on it, the people are actually welcoming it. It is being called "the new normal".; which is no normal at all.
In the mean time the fear control continues to cause food lines, high crime rates, and now an interruption of the food chain in suppliers being shut down. And so is a part of the the internet for information that may oppose the health industry. A recent article said in part,
"Twitter banned together with Facebook, Google, LinkedIn, Microsoft, Reddit, and YouTube last week in promising to fight fraud and curb misinformation on their platforms regarding COVID-19." https://www.zdnet.com/article/twitter-removing-tweets-that-could-cause-physical-harm-to-curb-covid-19-misinformation/
Will going to and relying on God be considered "misinformation" and "fraud"? Probably. Satan doesn't want that, nor do those he influences. They scoff at God. Adam Schiff posted letters on his Twitter site that indicate this. They were to YouTube, ABC Inc (the new Google), and Twitter. The single one addressed to ABC and YouTube said in part,
"As we face this public health crisis. Americans want and need to receive the best information possible so that they can keep themselves, their families, and their communities healthy. I commend you for steps you have already taken to highlight information from official health sources and to remove or limit content that promotes harmful medical misinformation. YouTube's commitment to remove videos with information that is medically unsubstantiated or contradicts World Health Organization (WHO) recommendations is an important action to protect the health and safety of billions of users. The recently announced policy of adding links to fact-checking sources for certain searches is a further step towards directing users to accurate health information."
https://twitter.com/RepAdamSchiff/status/1255902443390599169 https://twitter.com/RepAdamSchiff/status/1255902443390599169/photo/1 (letter)
This is the coming world of the anti-Christ in a world that is apart from God. And because of the fear they and the media hammers continually, and rejecting of God, it is going to happen as seen in the Bible. Though the internet is full of garbage, these people also do not want any to see any side of a solution unless is it theirs. This has always been their way. Yet, they will not be allowed to do anything unless God allows it. God is still in control.
Think of the times the Pharisees and other Jews tried to kill Jesus but he "hid" or "passed through them" "escaped" because, as he said, "My time is not yet come" (John 7, 8, 10). God controls it, not man. We can continue to use these outlets also until God stops or hides us too for his coming purposes.
As I noted here and in another article, this may be a warning first, for Christians to turn from following the apostate false teachers, to return to studying his Word so we can know God and learn the truth of the deception within the false teachers in the church. Then to see that this virus is being used to incite fear to bring about more controls to help usher in the anti-Christ: then for the world to see God. We can either be lame in our feet or turn to God and show others who do not know him.
Paul told Timothy in 2 Timothy 1
6 Wherefore I put thee in remembrance that thou stir up the gift of God, which is in thee by the putting on of my hands. 7 For God hath not given us the spirit of fear; but of power, and of love, and of a sound mind. 8 Be not thou therefore ashamed of the testimony of our Lord, nor of me his prisoner: but be thou partaker of the afflictions of the gospel according to the power of God;... 2 Timothy 2:6-8
It is sad to think that all these who are arrogant against God will lose their arrogance to terror in this life, if they are around during the Tribulation, or in death, when it is too late. As hard as it is to do toward them, they do need to be prayed for.
God Commands To Come Out Of Babylon
On of the things Israel was always falling into by turning away from God was "following the steps of their fathers", who were apostates. Nehemiah 9 gives a great outline of their up and down relationship with God from coming out of Egypt to the time of Nehemiah. Nehemiah speaks of the coming out of Babylon of a small remnant of Jews at this time after being given some freedom by the Babylon conquering Persians to first rebuild the temple under Ezra, and the city of Jerusalem under Nehemiah.
After they had finished the walls of Jerusalem, as seen in Chapter 8, Nehemiah gathered the priests, leaders and the people together and spent six hours the first day reading the law of Moses to them. Nehemiah was not alone in this. The Priests and Levites were there and explained in expository teaching, and "gave them understanding" of what was being read. It says that when hearing it, they "mourned" and "wept". They now understood what their forefathers had done in leading them astray from God, as they were themselves. The Word opened up their eyes and it cut them in their spirits.
But because of this, they were told not to mourn and weep, but the day was to be a holy day of rejoicing to God. Nehemiah 8:18 says
"18 Also day by day, from the first day unto the last day, he read in the book of the law of God. And they kept the feast seven days; and on the eighth day was a solemn assembly, according unto the manner."
Then in Chapter 9, Nehemiah begins teaching them the up and down history of there fathers. He began by telling them how God had taken them out of Egypt by HIS power, but even as they saw this, they soon rebelled.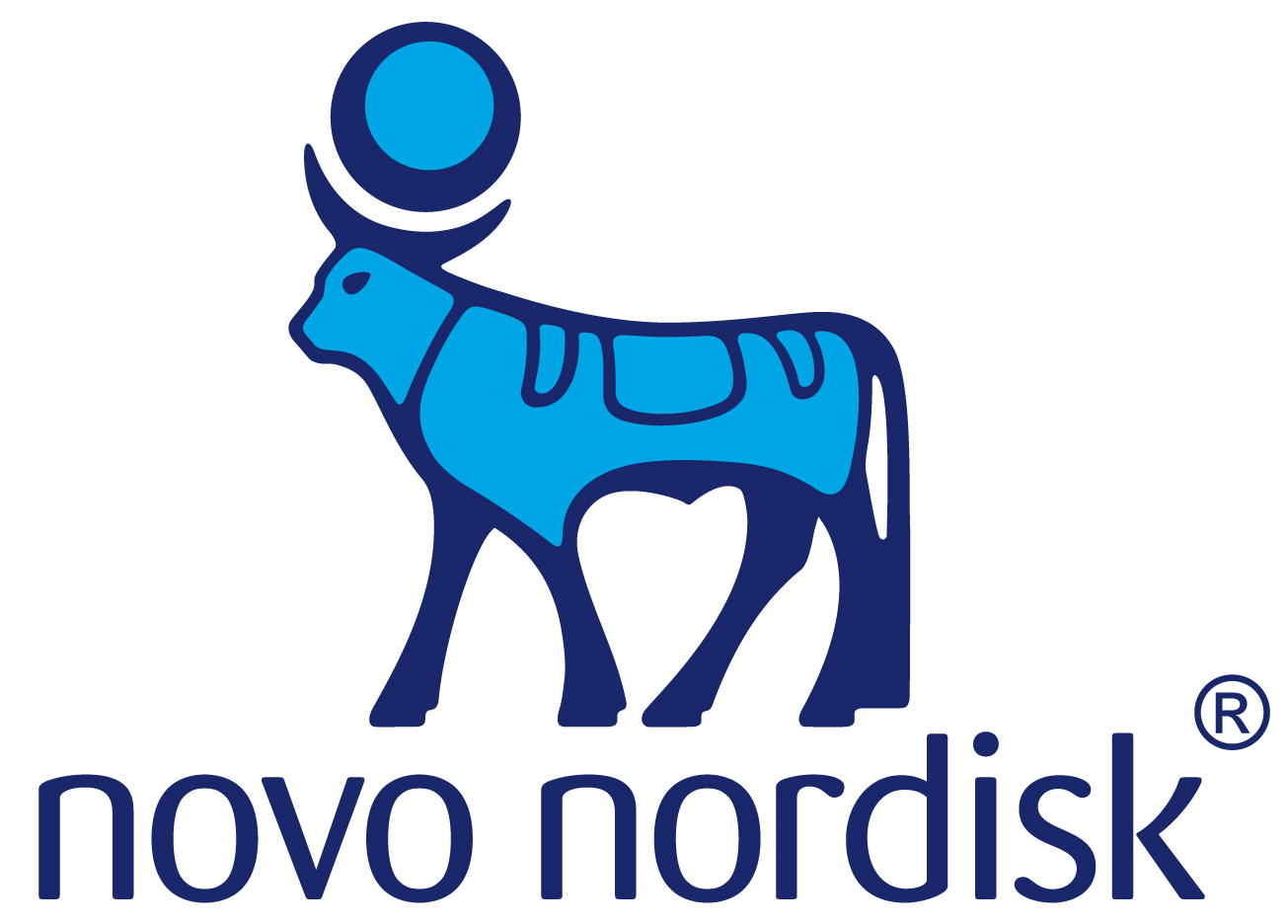 Apis god bull of Egypt - Logo for diabetes pharmaceutical company. Another symbol of evil acting as good.

16 But they and our fathers dealt proudly, and hardened their necks, and hearkened not to thy commandments,

17 And refused to obey, neither were mindful of thy wonders that thou didst among them; but hardened their necks, and in their rebellion appointed a captain to return to their bondage: but thou art a God ready to pardon, gracious and merciful, slow to anger, and of great kindness, and forsookest them not. 18 Yea, when they had made them a molten calf, and said, This is thy God that brought thee up out of Egypt, and had wrought great provocations;

19 Yet thou in thy manifold mercies forsookest them not in the wilderness:..

(We have appointed leaders and systems that are returning us to bondage.) And God helped Israel yet again, but...

...26 Nevertheless they were disobedient, and rebelled against thee, and cast thy law behind their backs, and slew thy prophets which testified against them to turn them to thee, and they wrought great provocations. (They didn't want to hear it, like today)

27 Therefore thou deliveredst them into the hand of their enemies, who vexed them: and in the time of their trouble, when they cried unto thee, thou heardest them from heaven; and according to thy manifold mercies thou gavest them saviours, who saved them out of the hand of their enemies.

28 But after they had rest, they did evil again before thee: Nehemiah 9:26-28 (Not sincere, and like the church of Laodicea in Revelation 3, too comfortable)

Nehemiah also continued in his prayer,

33 Howbeit thou art just in all that is brought upon us; for thou hast done right, but we have done wickedly:

34 Neither have our kings, our princes, our priests, nor our fathers, kept thy law, nor hearkened unto thy commandments and thy testimonies, wherewith thou didst testify against them. Nehemiah 9:33-34

And he finishes by saying of those of the past generations,

35 For they have not served thee in their kingdom, and in thy great goodness that thou gavest them, and in the large and fat land which thou gavest before them, neither turned they from their wicked works.

36 Behold, we are servants this day, and for the land that thou gavest unto our fathers to eat the fruit thereof and the good thereof, behold, we are servants in it:

37 And it yieldeth much increase unto the kings whom thou hast set over us because of our sins: also they have dominion over our bodies, and over our cattle, at their pleasure, and we are in great distress.

38 And because of all this we make a sure covenant, and write it; and our princes, Levites, and priests, seal unto it. Nehemiah 9:35:38

There were more than enough King Asa type kings in Judah and Israel that were the rulers, pastors, and "fathers" of the people who continued in the traditions of their apostasy that Nehemiah was speaking of in Chapter 9. Have we, as a people today been doing the same thing and are relying on the same gods because our "fathers" participated with them and it is just the way it is done because it is our culture? The Jews thought is was until the Word of God was read and explained to them. Then they saw and understood what they had done.

It has been 2,000 years since Jesus came and warned about the false teachers, as did his disciples and apostles concerning what would happen in the church. It only took Israel a few hundred years before God said enough was enough and allowed them to be taken captive by Babylon because they continued to follow the sins of their "fathers".

Perhaps we need to pay attention to the signs of the times and start studying God's word and have teachers that will teach and explain it in truth. It will only be then that we will understand we are following the same gods of apostate Israel as seen in the foreshown icons of the health system (And there are many more of them). It is only then can we do what God says to do in 2 Chronicles 7

13 If I shut up heaven that there be no rain, or if I command the locusts to devour the land, or if I send pestilence among my people;

14 If my people, which are called by my name, shall humble themselves, and pray, and seek my face, and turn from their wicked ways; then will I hear from heaven, and will forgive their sin, and will heal their land.

15 Now mine eyes shall be open, and mine ears attent unto the prayer that is made in this place. 2 Chronicles 7:13-14

If we can't see it, we can't humble ourselves. It doesn't matter what the followers of these gods and their system says, but it does matter what God says. God has, and is, the solution: they have not, and are not. Oh how I pray to be delivered from it.

I waited patiently for the Lord; and he inclined unto me, and heard my cry.

2 He brought me up also out of an horrible pit, out of the miry clay, and set my feet upon a rock, and established my goings.

3 And he hath put a new song in my mouth, even praise unto our God: many shall see it, and fear, and shall trust in the Lord.

4 Blessed is that man that maketh the Lord his trust, and respecteth not the proud, nor such as turn aside to lies.

Psalm 40:1-3

An Invitation

I put this at the end of another article and will put it here too.

God has also given an invitation to all of those who do not know him, and the opportunity to become part of his people and his promises. If you do not know God through the salvation he offered through His son, Jesus, you are invited to learn of Him and the sacrifice he made for all of us in taking our sin and disease upon himself to give us eternal life and an answer to this and other soon coming pandemics and lose of freedoms.

Start by reading the book of John. You can access it on line. One good source of study is Blue Letter Bible, at blueletterbible.com. You can select a Bible version of many. I would suggest the New American Standard (NASB), the New King James, or the King James. Start by reading John chapters 1-3. On the Tools icon next to each verse is a link to commentaries by various pastors going back almost 200 years. I would suggest using Matthew Henry, David Guizick, and Chuck Smith to start. But ask God to give you understanding and he will. Find a church that teaches the truth in the Bible, asking God to keep you away from the false ones and teachers of which there are many well known one's on the internet.

John 3 says,

There was a man of the Pharisees, named Nicodemus, a ruler of the Jews:

2 The same came to Jesus by night, and said unto him, Rabbi, we know that thou art a teacher come from God: for no man can do these miracles that thou doest, except God be with him.

3 Jesus answered and said unto him, Verily, verily, I say unto thee, Except a man be born again, he cannot see the kingdom of God.

4 Nicodemus saith unto him, How can a man be born when he is old? can he enter the second time into his mother's womb, and be born?

5 Jesus answered, Verily, verily, I say unto thee, Except a man be born of water and of the Spirit, he cannot enter into the kingdom of God.

6 That which is born of the flesh is flesh; and that which is born of the Spirit is spirit.

7 Marvel not that I said unto thee, Ye must be born again.

8 The wind bloweth where it listeth, and thou hearest the sound thereof, but canst not tell whence it cometh, and whither it goeth: so is every one that is born of the Spirit.

9 Nicodemus answered and said unto him, How can these things be?....

Related Articles

The Danger of the World Health Organization And Health System Power

Battling The Alleged Incurable Diseases And Pandemics: God Is The Solution
Learning Through The Lens Of Solomon's Prayer And The Battle Between Hezekiah and Sennacherib