Cornerstone Newsletter
The
Church Is Non-Essential Because....
American State Governors Say Churches Are "Non-Essential" - Why?
By Greg DesVoignes
2 As newborn babes, desire the sincere milk of the word, that ye may grow thereby: 3 If so be ye have tasted that the Lord is gracious. 4 To whom coming, as unto a living stone, disallowed indeed of men, but chosen of God, and precious,
5 Ye also, as lively stones, are built up a spiritual house, an holy priesthood, to offer up spiritual sacrifices, acceptable to God by Jesus Christ. 6 Wherefore also it is contained in the scripture, Behold, I lay in Sion a chief corner stone, elect, precious: and he that believeth on him shall not be confounded.
7 Unto you therefore which believe he is precious: but unto them which be disobedient, the stone which the builders disallowed, the same is made the head of the corner, 8 And a stone of stumbling, and a rock of offence, even to them which stumble at the word, being disobedient: whereunto also they were appointed.
9 But ye are a chosen generation, a royal priesthood, an holy nation, a peculiar people; that ye should shew forth the praises of him who hath called you out of darkness into his marvellous light; 10 Which in time past were not a people, but are now the people of God: which had not obtained mercy, but now have obtained mercy. 1 Peter 2:2-9
13 Ye are the salt of the earth: but if the salt have lost his savour, wherewith shall it be salted? it is thenceforth good for nothing, but to be cast out, and to be trodden under foot of men.
14 Ye are the light of the world. A city that is set on an hill cannot be hid.
15 Neither do men light a candle, and put it under a bushel, but on a candlestick; and it giveth light unto all that are in the house.
16 Let your light so shine before men, that they may see your good works, and glorify your Father which is in heaven. Matthew 5:13-16
American State Governors Say Churches Are "Non-Essential" - Why?
(Note: Although this article is using American government as the example, this article pertains to those who live in other countries of the world too; for the church is in all of them.)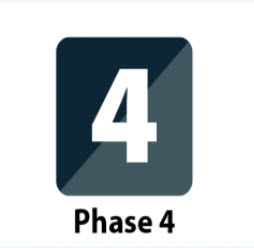 So, after COVID-19 hit, most states in America went into "lockdown" mode. This meant they closed most businesses and all gatherings of people that these government officials deemed, "non-essential" by which they thought (at least "Science" said) would stop the spread of the virus. "Non-Essential" and "Re-imagine" became the new buzz words and categories of life and living in the minds of these Governors. So most states weirdly and almost simultaneously came up with four phases for re-opening their closed economies in their states.

But in doing this, they bypassed the Constitution of the United States and made up their own non-binding "laws" to keep most businesses closed; except those they called "essential businesses" with "essential workers". A state would open businesses in phases using a ratio criteria of how many cases of the virus per so many thousands of people. This included the attempt to limit personal gatherings at your own home. You could only have so many people at your own house, providing they were family members only in many cases. What is more important than the Constitution is that these Governors bypassed God Himself and his Word, which is higher than any of man's Constitution(s) in any country. It became obvious that these governors do not know God, nor understand His power. Perhaps there is a reason for this attitude toward what is called Christianity.

What is interesting and demonically sad is that marijuana shops, liquor stores, and porn stores were in Phase 1 "Essential" businesses. Yet churches were considered "non-essential" and placed up in Phase 4 before they could be opened; but still with restrictions. Many believed, myself included, that these governors could care less if churches opened or not. And it did not matter to them what religion was involved; the gathering to worship any "god" was not essential. Many Christians soon realized that after playing their spiritual game, these officials were attempting to subvert the commands of the true God and Creator of the heavens and the earth by keeping churches closed and people isolated and divided. Months later most states are still in Phase 1 or 2. For example, according to Governor Inslee of Washington, Phase 4 was to start in July 2020. However, as of October 2020, most counties are still in Phase 2. Some are in Phase 1 and 3, but none are in Phase 4.

Yet it became apparent that, like the evil of "essential" marijuana and porn stores, rioting and lawlessness also became "essential" in many of these same states and even called necessary for health (even without masks). Governors of Washington, Oregon and others, along with respective cities governments such as Seattle and Portland, had no desire to stop any of the evil that was and is transpiring.

A good example of the broadness of what these Governors have done in the realm of "essential" can be seen in an interview that Fox News Tucker Carlson had with New Jersey Governor Phil Murphy as seen in the partial article below.

"FNC's Tucker Carlson presses N.J. Democratic Gov. Phil Murphy on why he allowed arrests at religious services to be part of coronavirus quarantine enforcement. Carlson asked Murphy about the arrests of 15 men at the funeral of a rabbi in Ocean County in early April.

"The Bill of Rights, as you well know, protects Americans' rights — enshrines their right to practice their religion as they see fit and to congregate together to assemble peacefully," Carlson said. "By what authority did you nullify the Bill of Rights in issuing this order? How do you have the power to do that?"

"That's above my pay grade, Tucker," the governor responded. "I wasn't thinking of the Bill of Rights when we did this."

"We looked at all the data and the science and it says people have to stay away from each other."

Carlson followed up:

"Since you are an elected official, a leader in the government, an executive, how do you have the authority to order something that so clearly contravenes the Bill of Rights of the United States – the U.S. Constitution – where do you get the authority to do that?"

"We know we need to stay away from each other, number one," Murphy said. "Number two, we do have broad authority within the state. And number three, we would never do that without coordinating, discussing, and hashing it out with the variety of the leaders of the faiths of New Jersey."

"We have to find a different way to worship," Murphy said."

Carlson continued saying;

"The government's not allowed to tell people how to worship... You can't just, as the governor of a state, tell people who they can talk to when and where, because the Constitution of the United States – upon which all of this is based – prohibits you from doing that, so you clearly decided that you could do it," Carlson noted." Source: https://www.realclearpolitics.com/video/2020/04/16/nj_gov_phil_murphy_vs_tucker_carlson_by_what_authority_did_you_nullify_the_bill_of_rights_in_issuing_this_quarantine_order.html

In another part of the interview Murphy said they relied on information from "addiction coaches" and "recovery coaches" and said, "they cautioned us if we shut them down we would have unintended mental health and addiction crises to pay; unintended consequences"

Tucker then noted to him that they closed church and synagogue services and arrested people and then said "Did anyone say that maybe practicing your faith might be important to someone's mental health?"

Murphy's response was that the "faith" leaders (whom ever they are) went along with him. If the faith leaders (of no doubt various religions), of some we can suppose consider themselves Christians, went along with this "science" of "coaches", they do not know God. Why? They have allowed His Word to be replaced with that of what is supposed to be "science". "Coaches"? Really?. Murphy, by his answer, discounted God in preference to Science. Could this show us something that contributes to the "non-essential" issue? I think so. When you look at the totality of the way the culture is today, God has been replaced with the things of the secular world; science in particular and the work of man's hands.

Isaiah rightly said as to what was happening in Israel (our example)

18 Woe unto them that draw iniquity with cords of vanity, and sin as it were with a cart rope: 19 That say, Let him make speed, and hasten his work, that we may see it: and let the counsel of the Holy One of Israel draw nigh and come, that we may know it!

20 Woe unto them that call evil good, and good evil; that put darkness for light, and light for darkness; that put bitter for sweet, and sweet for bitter!

21 Woe unto them that are wise in their own eyes, and prudent in their own sight! 22 Woe unto them that are mighty to drink wine, and men of strength to mingle strong drink: 23 Which justify the wicked for reward, and take away the righteousness of the righteous from him!

24 Therefore as the fire devoureth the stubble, and the flame consumeth the chaff, so their root shall be as rottenness, and their blossom shall go up as dust: because they have cast away the law of the Lord of hosts, and despised the word of the Holy One of Israel. Isaiah 5:18-24

Could this be our problem today? These are some of the "mockers" spoken about in the warnings in 2 Peter 3 and Jude 1 (all, but note vs 18). These words apply to what is in the church now too.

God also said,

"The fool hath said in his heart, There is no God. They are corrupt, they have done abominable works, there is none that doeth good.

2 The Lord looked down from heaven upon the children of men, to see if there were any that did understand, and seek God. 3 They are all gone aside, they are all together become filthy: there is none that doeth good, no, not one. 4 Have all the workers of iniquity no knowledge? who eat up my people as they eat bread, and call not upon the Lord.

5 There were they in great fear: for God is in the generation of the righteous. 6 Ye have shamed the counsel of the poor, because the Lord is his refuge." Psalm 14:1-4

Paul also said in Hebrews 10

"22 Let us draw near with a true heart in full assurance of faith, having our hearts sprinkled from an evil conscience, and our bodies washed with pure water. 23 Let us hold fast the profession of our faith without wavering; (for he is faithful that promised;) 24 And let us consider one another to provoke unto love and to good works:

25 Not forsaking the assembling of ourselves together, as the manner of some is; but exhorting one another: and so much the more, as ye see the day approaching." Hebrews 10:22-25

How then, could the states of America, and even the world, have come to the point to where the church / Christianity, is considered non-essential? Is there, as the Word of God says, a lack of knowledge of the truth of God and who He is and what he requires from his people? Perhaps past history will show us.

The Example Learned From Israel's Behavior

The verses at the beginning of this article were words addressed by Peter to those in the first Church who were "scattered" in different areas of the world at that time. Peter tells them in 1 Peter 1:1 that they are a "chosen" people. In 1 Peter 2:2-9 he repeats that and also tells them they are a royal priesthood, a holy nation and a "peculiar people". Peter told them that they were to "show forth" the praises of God who had called them. We see similar statements from Jesus in Matthew 5 above where he told those back then that they were "the salt of the earth" , a "light of the world" that "cannot be hid". Jesus command also that we are to "Let your light so shine before men that they may see your good works, and glorify your Father which is heaven". Matthew 5:16

In similar manner God told Israel the same after he brought them out of Egypt with great power and signs and wonders to show them who He is (an important aspect to confirm His Word). Exodus 19 says,

3 And Moses went up unto God, and the Lord called unto him out of the mountain, saying, Thus shalt thou say to the house of Jacob, and tell the children of Israel; 4 Ye have seen what I did unto the Egyptians, and how I bare you on eagles' wings, and brought you unto myself.

5 Now therefore, if ye will obey my voice indeed, and keep my covenant, then ye shall be a peculiar treasure unto me above all people: for all the earth is mine: 6 And ye shall be unto me a kingdom of priests, and an holy nation. These are the words which thou shalt speak unto the children of Israel.

7 And Moses came and called for the elders of the people, and laid before their faces all these words which the Lord commanded him. 8 And all the people answered together, and said, All that the Lord hath spoken we will do. And Moses returned the words of the people unto the Lord. Exodus 19:3-8

And in Deuteronomy 26 Moses repeated the same thing Peter would later tell the church saying,

"16 This day the Lord thy God hath commanded thee to do these statutes and judgments: thou shalt therefore keep and do them with all thine heart, and with all thy soul. 17 Thou hast avouched the Lord this day to be thy God, and to walk in his ways, and to keep his statutes, and his commandments, and his judgments, and to hearken unto his voice:

18 And the Lord hath avouched thee this day to be his peculiar people, as he hath promised thee, and that thou shouldest keep all his commandments; 19 And to make thee high above all nations which he hath made, in praise, and in name, and in honour; and that thou mayest be an holy people unto the Lord thy God, as he hath spoken." Deuteronomy 26:16-19

And, for a time, Israel had become what God told them they would be because they obeyed (for a time). Below is an example of the result of obedience to God and God being with the people. When Israel crossed the Jordan and their spies went into Jericho, Rahab, the harlot hid them and told these spies in Joshua 2,

"8 And before they were laid down, she came up unto them upon the roof;

9 And she said unto the men, I know that the Lord hath given you the land, and that your terror is fallen upon us, and that all the inhabitants of the land faint because of you.

10 For we have heard how the Lord dried up the water of the Red sea for you, when ye came out of Egypt; and what ye did unto the two kings of the Amorites, that were on the other side Jordan, Sihon and Og, whom ye utterly destroyed.

11 And as soon as we had heard these things, our hearts did melt, neither did there remain any more courage in any man, because of you: for the Lord your God, he is God in heaven above, and in earth beneath.

12 Now therefore, I pray you, swear unto me by the Lord, since I have shewed you kindness, that ye will also shew kindness unto my father's house, and give me a true token: 13 And that ye will save alive my father, and my mother, and my brethren, and my sisters, and all that they have, and deliver our lives from death."

Joshua 2:8-13

Theses spies did give her a token, a sign of their promise; a purple cord to hang out of her window as a sign to Israel not to harm anyone in that house. This is similar to the blood of the lamb being put on the door posts of the Israelites in Egypt that saved them from the death of the first born. This is also symbolic of the work of Jesus to come and his salvation. This account was noted for us because God was with Israel and displayed His power through them as well as being a sign of salvation. In fact, Jesus came out of the descendants of Rahab (Matthew 1:5)

Thus, the nations saw God through them and feared God and respected Israel at that time. There were other great promises God made to Israel if they obeyed his commandments like no disease (Exodus 15:26 Deuteronomy 7:15). They were to be Ambassadors of the Word of God to the nations and with this came his glory and power to confirm this to the nations. But, Israel eventually failed. Forgetting the power of God's deliverance (Psalm 106, Psalm 78, Jeremiah 25, Jeremiah 32, Judges 3, and more), they eventually succumb to the gods and ways of the very evil nations they were to destroy and to minister to. They succumb to the ones who previously feared them because they saw that God was with them. However Instead of obeying God and following His word, they incorporated the ways, the cultures and the traditions and gods of the very nations they were to conquer and show these people the power and name of God. Israel became like them! Not much difference could be seen between them and the pagan nations. In fact, Isaiah 63:17-19 says,

"17 O Lord, why hast thou made us to err from thy ways, and hardened our heart from thy fear? Return for thy servants' sake, the tribes of thine inheritance. 18 The people of thy holiness have possessed it but a little while: our adversaries have trodden down thy sanctuary. 19 We are thine: thou never barest rule over them; they were not called by thy name." Isaiah 63:17-19

Or as the NASB version puts verse 19, "We have become like those over whom You have never ruled, Like those who were not called by Your name." They had become just like the world around them.

Acting contrary to God, they made idols and prayed to them (Habakkuk 2:18-19, Jeremiah 32:32-35 They practiced sorcery, witchcraft, divination, consulted mediums, called up the dead and had conversations with deceptive familiar spirits (Deuteronomy 18:9-12, 2 Kings 17:14-8). They allowed the profane priests to infiltrate their temple, God's Sanctuary. Thus the truth of God's Word was not taught, and the falsehoods became the replacement for it.

Back To Trusting The World

Eventually Israel actually went to seek help from Egypt in their battles. In other words, they did what God told them not to do; they returned to Egypt, a symbol of the World, to ask for their help. They had forgotten that God had destroyed the Egyptians and their gods and showed them His superiority over them. They also trusted in Egypt's army because of the many warriors, horses, and chariots. But the strongest army in a nation without God is nothing. The word shows us this over and over. God told Israel in Isaiah 30

"Woe to the rebellious children, saith the Lord, that take counsel, but not of me; and that cover with a covering, but not of my spirit, that they may add sin to sin: 2 That walk to go down into Egypt, and have not asked at my mouth; to strengthen themselves in the strength of Pharaoh, and to trust in the shadow of Egypt! 3 Therefore shall the strength of Pharaoh be your shame, and the trust in the shadow of Egypt your confusion." Isaiah 30:1-3

Has not trusting in the world brought about a shame to the realm of what is called Christian today because we have come to trust in the things of man instead of the Word and Spirit of God? Isn't this a world where we trust more in the counsel of man rather than the counsel of God?

God continued to warn Israel in words that could even be descriptive of today as seen in Isaiah 30:7-13

"7 For the Egyptians shall help in vain, and to no purpose: therefore have I cried concerning this, Their strength is to sit still. 8 Now go, write it before them in a table, and note it in a book, that it may be for the time to come for ever and ever:

9 That this is a rebellious people, lying children, children that will not hear the law of the Lord:

10 Which say to the seers, See not; and to the prophets, Prophesy not unto us right things, speak unto us smooth things, prophesy deceits: 11 Get you out of the way, turn aside out of the path, cause the Holy One of Israel to cease from before us.

12 Wherefore thus saith the Holy One of Israel, Because ye despise this word, and trust in oppression and perverseness, and stay thereon: 13 Therefore this iniquity shall be to you as a breach ready to fall, swelling out in a high wall, whose breaking cometh suddenly at an instant." Isaiah 30:7-13

This is so much as the world is today; and even as is those churches that have fallen into what is called, "The Emergent Church", the modern one who follows the cultural norms and the sins of the culture instead of God. These are those that try to say sin is not sin and make God a friend that overlooks things such as homosexuality, transgenderism, the violence of BLM. They want pastors to say "smooth" things to them, to ok their behavior, a behavior that will result in their destruction. This is the mercy of God, but they despise it and trust in the oppressive and perverse things of the World. To those who would oppose them, these call it "hate speech". But God calls it His love, a warning so as not to be destroyed, which is the result of any sin for those who do not turn to God through the belief in his true word and the work and sacrifice of his Son, Jesus. But as God shows in these verses, trusting in the things of the world, the works of man, are in vain.

The Glory of God Removed

Because Israel had drifted away from God and did not listen to his warnings via the prophets, God pulled his glory and power from them and gave them into their own desires. It is similar to what God is saying to the church at Ephesus in Revelation 2. God told them they had lost their first love and if they did not repent of this and do what they had done at their beginning, he would remove His candlestick (light and power of the Holy Spirit) from among them. Or like the proud, rich. and blind church at Laodicea where Jesus is not even in it, but is on the outside knocking at their door asking to be let in (Revelation 3:14-22) . And like the church of Thyatira who tolerates Jezebel, the false prophets and teachers as we do today, God warned them he would send them into "great tribulation" unless they turned from even "tolerating" them as the church does today (Revelation 2:20-28). There is a chilling end to this church, except for those in it who have not succumbed to it's falsehoods and idolatrous worship and witchcraft or turn from it. God said when the other churches "see" that he will "kill the children", i.e. inhabitants of this church, THEN they will know that He is God and that He searches the minds and hearts of people. God always confirms his word. He told Ezekiel many times the same thing would happen when judgments came upon the nations; THEN the people would know that He is the Lord. He always confirms his word. But they waited until is was too late.

At any rate, God was no longer of any consequence to Israel, so Israel then became of no consequence to God. Nor was God of any consequence to the surrounding nations because God had turned His face away from Israel. The God of Abraham, Isaac, and Jacob was no longer a force to be reckoned with. Their own gods of these nations were fine with them. So with God's permission, these surrounding nations oppressed Israel and eventually Babylon overtook them. God had become non-essential to Israel and Judah. So Israel, this first choice of God and a symbol of what would later bring about the church, became non-essential to the culture. Do you see what is maybe coming here? Have we made the same error Israel did? Look at what Paul said about Israel's rebellious ways and warning to the Church in 1 Corinthians 10 and how they are to be an example to the church. Look at those five churches of Revelation that allowed God to become non-essential.

The Early Church

The early Church started out much like Israel did when God's glory filled the first Tabernacle in the wilderness (Exodus 40:34) At first Jesus (God) came in the flesh to the Jews to reach out to them yet again. John 1:14 says;

"14 And the Word was made flesh, and dwelt among us, (and we beheld his glory, the glory as of the only begotten of the Father,) full of grace and truth." John 1:14

But John tells us in verse 11 that the Jews rejected Jesus (again) even though he fulfilled prophesy and displayed who he was just like he did with Israel in Egypt and after. Jesus confirmed the Word of God, the Scripture, with his Gospel with signs and wonders like all his healings, casting out demons, and raising the dead. And since Israel rejected him again, God then made the same offer to the Gentile nations. Jesus then began the church with his twelve believing (except for Judas) Jewish disciples. These were first to minister to the house of Israel. Most of Israel and the religious leaders rejected Jesus so God's Word went out to the rest of the world via the gentile church. (Yet God is still not done with Israel and will restore them)

The church started out well as we see in Acts. Jesus had previously told his twelve disciples to remain in Jerusalem until the power of the Holy Spirit came upon them. Jesus told them

"8 But ye shall receive power, after that the Holy Ghost is come upon you: and ye shall be witnesses unto me both in Jerusalem, and in all Judaea, and in Samaria, and unto the uttermost part of the earth". Acts 1:8

And they did received this power from God as seen in Acts 2. It says, in part;

"41 Then they that gladly received his word were baptized: and the same day there were added unto them about three thousand souls.

42 And they continued stedfastly in the apostles' doctrine and fellowship, and in breaking of bread, and in prayers.

43 And fear came upon every soul: and many wonders and signs were done by the apostles.

44 And all that believed were together, and had all things common;" Acts 2:41-44

And these displays of God's power, these "tokens", were for the purpose of confirming his words and his salvation through Jesus. Jesus asked God to give his disciples then, and all through time, his power (John 17:11-22) and commanded his disciples as seen in Matthew 10 where it says

1 And when he had called unto him his twelve disciples, he gave them power against unclean spirits, to cast them out, and to heal all manner of sickness and all manner of disease...

6 But go rather to the lost sheep of the house of Israel. 7 And as ye go, preach, saying, The kingdom of heaven is at hand. 8 Heal the sick, cleanse the lepers, raise the dead, cast out devils: freely ye have received, freely give." Matthew 10: 1, 6-8

And God gave his disciples, his early church, gifts of the Holy Spirit to be able to do these things to His glory, to confirm who He is.

In John 20:21-22 Jesus said to his disciples after his resurrection in the closed room where they were hiding,

21 ...Peace be unto you: as my Father hath sent me, even so send I you. 22 And when he had said this, he breathed on them, and saith unto them, Receive ye the Holy Ghost:" John 20:21-22

And we are later told by Paul that God gave gifts to all members of his church to be able to "freely give" and have the ability to do his commands by giving and using the gifts of the Holy Spirit (1 Corinthians 12 all, 1 Corinthians 14 all). In fact Paul noted right at the beginning of 1 Corinthians 12,

"1 Now concerning spiritual gifts, brethren, I would not have you ignorant. 2 Ye know that ye were Gentiles, carried away unto these dumb idols, even as ye were led." 1 Corinthians 12:1-2

Are we ignorant of these twenty-one spiritual gifts that are required, yes, required, for the church to operate as God intended it to? It would appear so. It is like these gifts, if they are taught on, some of them are somehow deemed not for today. Oh yes we see the false teachers and false churches display all sorts of spiritual "manifestations" and "signs and wonders" today. But these are of a different spirit, a different Jesus, we were warned of. Unfortunately many pastors do not teach how to separate the true from the false, the holy from the vile, and like the church of Thyatira, do not address their deception. Jesus spoke of these false teachers of manifestations when he said in Matthew 7

"21 Not every one that saith unto me, Lord, Lord, shall enter into the kingdom of heaven; but he that doeth the will of my Father which is in heaven. 22 Many will say to me in that day, Lord, Lord, have we not prophesied in thy name? and in thy name have cast out devils? and in thy name done many wonderful works?

23 And then will I profess unto them, I never knew you: depart from me, ye that work iniquity." Matthew 7:21-23

How sad this will be. These who are proclaiming this, think they are doing these things in the name of Jesus; but it is apparent it is not the of Jesus of the Bible because He does not know them. Jesus said those who would do these things would look like the sheep of His fold, but are not (Matthew 7:15).

So in many churches the gifts are ignored and even shunned. But the church is not the church without the operation of the gifts of the Spirit. God declares this in His Word.

God told Zechariah,

"6 Then he answered and spake unto me, saying, This is the word of the Lord unto Zerubbabel, saying, Not by might, nor by power, but by my spirit, saith the Lord of hosts." Zechariah 4:6

And Paul also pointed out to the Corinthians,

"3 And I was with you in weakness, and in fear, and in much trembling. 4 And my speech and my preaching was not with enticing words of man's wisdom, but in demonstration of the Spirit and of power: 5 That your faith should not stand in the wisdom of men, but in the power of God." 1 Corinthians 2:3-5

Jesus further said

4 Abide in me, and I in you. As the branch cannot bear fruit of itself, except it abide in the vine; no more can ye, except ye abide in me.

5 I am the vine, ye are the branches: He that abideth in me, and I in him, the same bringeth forth much fruit: for without me ye can do nothing.

6 If a man abide not in me, he is cast forth as a branch, and is withered; and men gather them, and cast them into the fire, and they are burned.

7 If ye abide in me, and my words abide in you, ye shall ask what ye will, and it shall be done unto you.

8 Herein is my Father glorified, that ye bear much fruit; so shall ye be my disciples.

9 As the Father hath loved me, so have I loved you: continue ye in my love.

10 If ye keep my commandments, ye shall abide in my love; even as I have kept my Father's commandments, and abide in his love.

11 These things have I spoken unto you, that my joy might remain in you, and that your joy might be full.

12 This is my commandment, That ye love one another, as I have loved you.

13 Greater love hath no man than this, that a man lay down his life for his friends.

14 Ye are my friends, if ye do whatsoever I command you. John 15:4-14

Do we get it? It is not Not man's wisdom, but God's power! People could see there was a difference. It wasn't just an ear tingling witty Sunday sermon, but was for the purpose of showing man we need to rely on God's power in this life and in salvation, not relying on man and his wisdom, his traditions, his science, as is stressed today. We are to "Abide" in the Word of God and as a branch of the vine, take in his life and his ability to bear fruit for him.

And back at the beginning this church it continues to say in Acts 2;

"46 And they, continuing daily with one accord in the temple, and breaking bread from house to house, did eat their meat with gladness and singleness of heart,

47 Praising God, and having favour with all the people. And the Lord added to the church daily such as should be saved." Acts 2:46-47

Certainly the church had, and still has, it's enemies from Satan who would like to put it down as is apparent today. The Pharisees and other religious Jewish leaders persecuted and even killed these Christians as did the secular Roman government. It still goes on today in various countries. But despite the persecution from the government and the religious leaders back in the early church, the church grew, and grew quickly. The people were one in the faith (not united with any faith) and had favor with the people (with some exceptions). But does this early God-intended church really sound and look like it is today? No.

Like with Israel, this early church was warned by Jesus and by the Apostles that there would be false teachers and prophets that would come into the church with false teachings and pull people away from the truth and that some would depart from the faith. This would eventually cause the truth of the Word of God to be spoken of as evil (2 Peter 2:1-2). Does this sound like today? Yes. As seen prior, Jesus and the Apostles warned of false "Christs" (anointed) and anti-Christs (deceptive looking replacements: "instead of Christ"). Jesus warned each of us to see to it we are not deceived (see Cornerstone articles starting at "Discerning False Doctrines - Chapter 2 Foundational Truths", and "Chapter 3 The Warnings" on the Articles page).

However, like Israel did, the church also ended up ignoring these warnings over time. It started shortly after the time the church began and this can be seen in Jesus letters to the Seven Churches in Revelation and in the letters of the Apostles to the churches. Therefore, over time, God's word was, and has become, non essential. In fact as previously noted, some churches are even becoming viewed as evil because they oppose things which God opposes such as abortion, homosexuality, the occult and many other things the world wants. But many churches follow the world, and these also view those who follow the truth as evil. And because people did not and do not study God's word to know Him, eventually a large amount of the church fell into the apostasy of what we are in now. The move away from truth started 2,000 years ago and has reached it's head in these times as God said it would. Like the forefathers of Israel sinned, so did ours. And like with Israel, many today continue in the ways that oppose God.

Who would have thought even a year ago that the demonic forces behind Antifa and the Marxist and demonic influenced Black Lives Matter organization (yes, these Yoruba priestess BLM founders call up the dead and converse with them) would be the prominent voice of political, social, and religious influence in America today. BLM is not just in the political, but also in business / sports and in the realm of Christianity because many churches bow a knee to them too. It is no different than bowing to Satan. How much is God pleased with this abomination alone? Let me ask a question. Is God going to listen to churches such as these?God warned about deception, but many have not listened. Discernment has flown away like a bird, and the church has been caught in a fowlers snare. But there is more.

Today's Apostate Realm Of Non-Essential Christianity

I am going to do something I have not done for 30 years. I have avoided writing anything about the Catholic, Mormon, and Jehovah Witnesses because my focus was upon those false teachings that have come into the Protestant category of churches. Catholic, Mormon (LDS) and Jehovah Witnesses are considered non-Christian false churches by many Protestants and were not part of who I was warning. There was enough written about these that show, that while they consider themselves "Christian"; their doctrines say otherwise. However my not warning them has changed for me and I believe God has moved me to address this. Since we are in the last minutes of the end of this part of time, and are seeing the prophesied ecumenical gathering of churches / religions to form the anti-Christ-following one world spirituality, I will address these religions here as part of the problem of a larger picture. For these need also to understand the problem of what they have been taught falsely to believe from their founders and leaders over time. But as we will see, not just these but the Protestants of today too.

So then, according to some statistical information I found on line, there are about 2.3 Billion people in the world that consider themselves "Christians" This then says that about 32% of the world population considers themselves to be "Christian". The United States is supposed to have 205 million claiming Christians. This brings up the question then; who are those groups that consider themselves to be Christian? Well these would be Catholics, that make up 1.2 Billion or about 51% of those who consider themselves Christian on a worldwide basis; 72 million in the United States. This is followed by Protestant (a wide variety of groups and denominations which defected from Catholicism) that make up 586 million, worldwide, 141 million in the United States. Of this worldwide number one site says 285 million consider themselves "Evangelical" Christians. Of course there are other categories of this 586 million too. In the United States the Evangelicals are supposed to number about 90 to 100 million.

Then there is the Mormon (LDS) church which shows to have 16,565,036 members worldwide, about 6.7 million in the United States. The Jehovah Witnesses are said to have a worldwide membership of 8,683,117, of which there are supposed to be 1.2 million in the United States.

This is a lot of people who claim to be Christian. But of these 1.2 Billion worldwide persons and 205 million people in the United States, are all Christians? No, not all. Could some be part of the "many" that Jesus spoke of who call upon a false Jesus and will not enter His Kingdom?

How are Catholics, Mormons, and Jehovah Witnesses (and some Protestants) not part of the Kingdom of the true God, and not following the true Jesus, as Jesus and Paul pointed out would be the case? What does this have to do with these governors not considering churches "essential"? I will explain, but not in any expounding details; only to show the heart of part of the problem with these religions. The foundations for this test for these three groups is; who is Jesus and what are God's commands?

The Foundations For The Test For These Groups: Who Is Jesus and What Are God's Commands?

Paul pointed this issue out when he said in 2 Corinthians 11:3-4

"3 But I fear, lest by any means, as the serpent beguiled Eve through his subtilty, so your minds should be corrupted from the simplicity that is in Christ. 4 For if he that cometh preacheth another Jesus, whom we have not preached, or if ye receive another spirit, which ye have not received, or another gospel, which ye have not accepted, ye might well bear with him." 2 Corinthians 11:3-4

Paul also gave this warning to the Galatians in Galatians 1 when he said,

"6 I marvel that ye are so soon removed from him that called you into the grace of Christ unto another gospel: 7 Which is not another; but there be some that trouble you, and would pervert the gospel of Christ. 8 But though we, or an angel from heaven, preach any other gospel unto you than that which we have preached unto you, let him be accursed.

9 As we said before, so say I now again, if any man preach any other gospel unto you than that ye have received, let him be accursed." Galations 1:6-9

And this is the problem with Catholics, LDS, and Jehovah Witnesses that claim the title of being "Christian". They teach a Jesus that is not Biblical, preached from spirits that are not of God, and a gospel and prophecy that differs from what was already written and established. But as we will see, it goes beyond these three groups and is close to the home of many others of those of us who are not of these groups.

John further said in 2 John 1:8-11

"8 Look to yourselves, that we lose not those things which we have wrought, but that we receive a full reward. 9 Whosoever transgresseth, and abideth not in the doctrine of Christ, hath not God. He that abideth in the doctrine of Christ, he hath both the Father and the Son. 10 If there come any unto you, and bring not this doctrine, receive him not into your house, neither bid him God speed: 11 For he that biddeth him God speed is partaker of his evil deeds." 2 John 1:8-11

The word "abideth" (menō) here means to remain, not to depart from, to hold fast. In other words John is speaking of those who have not remained or stood by the doctrine of Christ as seen in His word. We are told not to receive them, lest we too tolerate them and thus partake in their evilness by giving them a place. So let's see how these religions do in following these verses.

The Catholic Church

This very early major break off from the original Christianity was the formation of the Catholic church which started sometime in the 400's AD. The formers wrongly interpreted the words of Jesus in Matthew 16:18-19 where Jesus called called Simon, "Peter", which is "Petros" (stone) and then said that "upon this rock (Petra - large stone) I will build my church and the gates of hell shall not prevail against it". It should be pointed out that no man is the foundation of the church. Recall that the Word tells us that it is Jesus who is called the "Chief corner stone", the "Petra". It is by this cornerstone that the church is built upon, not Peter. And so it was falsely taught that Peter was the first Pope and that all other Popes follow suit as the leaders of what they believe is "The Church". There are other contributing aspects but this is one of the major issues of their very foundation.

Here are some problems that have come out of this religion.

Idolatry, Idol and Spirit / Goddess Worship

Let's look at some Catholic doctrines and see how they line up with Scripture. The first is their making of images of those their hierarchy has declared "saints", and praying to them and even invoking them for help.

The first examples I will use are the making of an idol image of a female called "Saint Clare" and of the making of a statues of Mary and revering her. Let's compare these with God's Word.

"Ye shall make you no idols nor graven image, neither rear you up a standing image, neither shall ye set up any image of stone in your land, to bow down unto it: for I am the Lord your God." Leviticus 26:1

"Not unto us, O Lord, not unto us, but unto thy name give glory, for thy mercy, and for thy truth's sake. 2 Wherefore should the heathen say, Where is now their God? 3 But our God is in the heavens: he hath done whatsoever he hath pleased.

4 Their idols are silver and gold, the work of men's hands. 5 They have mouths, but they speak not: eyes have they, but they see not: 6 They have ears, but they hear not: noses have they, but they smell not: 7 They have hands, but they handle not: feet have they, but they walk not: neither speak they through their throat. 8 They that make them are like unto them; so is every one that trusteth in them.

9 O Israel, trust thou in the Lord: he is their help and their shield.

"

Psalm 115:1-8

Pretty self explanatory. But the Catholic church leadership gets away with it and has for hundreds of years because most do not read the Word or are truly rebellious. Some Catholics have told me of praying to their saints and Mary, "What can it hurt?". It does hurt them. How sad it is that God has to tell us that those who make them and trust in them a like them; dumb, deaf, and blind to truth. How sad is it that those who are not Christian (heathen) treat Christians as if there is no God. Let us continue

(Note: The photos below are the work progression of a sculpture of the Catholic "Saint Clare" which was a commissioned work for a church. Compare the visual with the verses)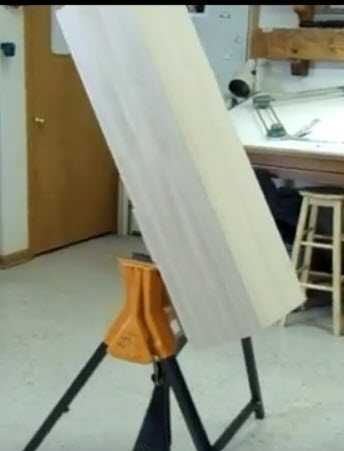 Stock of wood for making of Saint Clare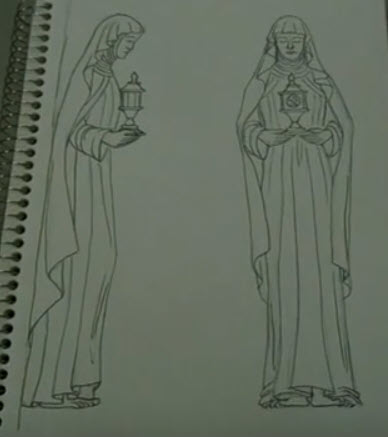 St Clare drawn out template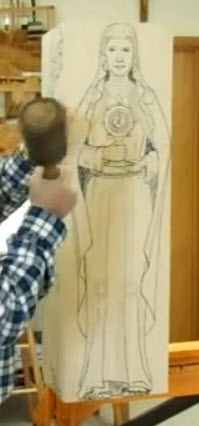 Template put on wood to start carving image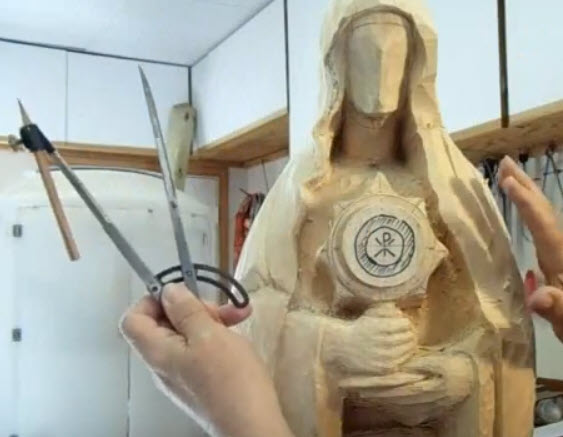 Using compass for forming dimensions

"2 Thus saith the Lord, Learn not the way of the heathen, and be not dismayed at the signs of heaven; for the heathen are dismayed at them.

3 For the customs of the people are vain: for one cutteth a tree out of the forest, the work of the hands of the workman, with the axe. 4 They deck it with silver and with gold; they fasten it with nails and with hammers, that it move not.

5 They are upright as the palm tree, but speak not: they must needs be borne, because they cannot go. Be not afraid of them; for they cannot do evil, neither also is it in them to do good.

6 Forasmuch as there is none like unto thee, O Lord; thou art great, and thy name is great in might. 7 Who would not fear thee, O King of nations? for to thee doth it appertain: forasmuch as among all the wise men of the nations, and in all their kingdoms, there is none like unto thee.

8 But they are altogether brutish and foolish: the stock is a doctrine of vanities. 9 Silver spread into plates is brought from Tarshish, and gold from Uphaz, the work of the workman, and of the hands of the founder: blue and purple is their clothing: they are all the work of cunning men.

10 But the Lord is the true God, he is the living God, and an everlasting king: at his wrath the earth shall tremble, and the nations shall not be able to abide his indignation.

11 Thus shall ye say unto them, The gods that have not made the heavens and the earth, even they shall perish from the earth, and from under these heavens.

" Jeremiah 10:2-10

These statues and what they represent are not God, nor do they have his power or power from him. They are the idols and images of dead people. God is not dead, but living.

Isaiah 44 says

8 Fear ye not, neither be afraid: have not I told thee from that time, and have declared it? ye are even my witnesses. Is there a God beside me? yea, there is no God; I know not any.

9 They that make a graven image are all of them vanity; and their delectable things shall not profit; and they are their own witnesses; they see not, nor know; that they may be ashamed.

10 Who hath formed a god, or molten a graven image that is profitable for nothing?

11 Behold, all his fellows shall be ashamed: and the workmen, they are of men: let them all be gathered together, let them stand up; yet they shall fear, and they shall be ashamed together.

12 The smith with the tongs both worketh in the coals, and fashioneth it with hammers, and worketh it with the strength of his arms: yea, he is hungry, and his strength faileth: he drinketh no water, and is faint.

13 The carpenter stretcheth out his rule; he marketh it out with a line; he fitteth it with planes, and he marketh it out with the compass, and maketh it after the figure of a man, according to the beauty of a man; that it may remain in the house.

14 He heweth him down cedars, and taketh the cypress and the oak, which he strengtheneth for himself among the trees of the forest: he planteth an ash, and the rain doth nourish it.

15 Then shall it be for a man to burn: for he will take thereof, and warm himself; yea, he kindleth it, and baketh bread; yea, he maketh a god, and worshippeth it; he maketh it a graven image, and falleth down thereto.

16 He burneth part thereof in the fire; with part thereof he eateth flesh; he roasteth roast, and is satisfied: yea, he warmeth himself, and saith, Aha, I am warm, I have seen the fire:

17 And the residue thereof he maketh a god, even his graven image: he falleth down unto it, and worshippeth it, and prayeth unto it, and saith, Deliver me; for thou art my god.

18 They have not known nor understood: for he hath shut their eyes, that they cannot see; and their hearts, that they cannot understand.

19 And none considereth in his heart, neither is there knowledge nor understanding to say, I have burned part of it in the fire; yea, also I have baked bread upon the coals thereof; I have roasted flesh, and eaten it: and shall I make the residue thereof an abomination? shall I fall down to the stock of a tree?

20 He feedeth on ashes: a deceived heart hath turned him aside, that he cannot deliver his soul, nor say, Is there not a lie in my right hand? Isaiah 44:8-20

The pictures are almost verbatim of what the text says. Do they pray to this piece of wood? Yes. Below is the prayer to be said to it.

"O glorious Saint Clare!

God has given you the power of working miracles continually, and the favor of answering the prayers of those who invoke your assistance in misfortune, anxiety, and distress; we beseech you, obtain for us from Jesus, through Mary, His Blessed Mother, what we beg of you so fervently and hopefully, if it be for the greater honor and glory of God and for the good of our souls. Saint Clare Pray For Us".

This prayer above totally opposes scripture. They are praying to, and attempting to invoke a dead person made out of a piece of wood. God said they couldn't even see the folly of this! This invoking the spirits of the dead is prohibited and is called "divination". First, Jesus gave us the model for prayer in Matthew 6:9 in which Jesus instructed,

"After this manner therefore pray ye: Our Father which art in heaven, Hallowed be thy name. Matthew 6:9

We are to pray to a living God; not some piece of wood, metal or a picture of an image of a dead person, or the spirit, or some spirit that says it is Mary, nor call on angels as some do. Note that the prayer to St Clare says to obtain this assistance from Jesus through Mary. Jesus opposes this too when he said,

"Jesus saith unto him, I am the way, the truth, and the life: no man cometh unto the Father, but by me" John 14:6 and 1 Timothy 2:5-6 says,

Next is another issue of Mary. Catholics call her the "Queen of Heaven" and "Mother of God". They pray to her as the most revered one of their saints. A spirit who proclaims it is Mary has appeared over time to different people in difference places. There have been many appearances; some approved as real by the Catholic church, some not. But one of the most famous approved ones happened in 1917 at a place called Fatima, Portugal where it appeared to some young shepherd girls to which it gave the some prophecies. Catholics call her "Our Lady of Fatima". She told one of these girls (in part) that they were supposed to bring the message that she was supposed to be loved, devoted and prayed to. There is even a movie out on this now. All of this too opposes God's word.

Paul also said,

"For there is one God, and one mediator between God and men, the man Christ Jesus;" 1 Timothy 2:5

There is no saint, no person, no lying spirit pretending to be Mary, nor any Pope or nor Priest that is between man and God; only Jesus. This praying to these deceased former followers of Catholicism is also calling upon the dead which was and still is, a high sin of witchcraft. God prohibits contact with the dead, both visual and communicated. This is one example of a deceiving spirit that we are warned of in scripture.

Israel had been apostate from God for 390 years when he told them through Ezekiel

"11 Wherefore, as I live, saith the Lord God; Surely, because thou hast defiled my sanctuary with all thy detestable things, and with all thine abominations, therefore will I also diminish thee; neither shall mine eye spare, neither will I have any pity." Ezekiel 5:11

It is amazing that churches can place images in their churches (and not just Catholic) that are substitutes and additions to God into what is claimed to be a "sanctuary" of God, after God said they are detestable and defile his Sanctuary. God said those who do this would be "diminished". But the human race is truly an obstinate creation. I am amazed at us at times. Today we even place these images in our minds to contact them.

As noted, Mary is also called, "The Queen of Heaven". There are two places a Queen of Heaven is mentioned in God's word. One is in Jeremiah 7 where God said concerning Israel at the peak of their apostasy;

16 Therefore pray not thou for this people, neither lift up cry nor prayer for them, neither make intercession to me: for I will not hear thee. 17 Seest thou not what they do in the cities of Judah and in the streets of Jerusalem?

18 The children gather wood, and the fathers kindle the fire, and the women knead their dough, to make cakes to the queen of heaven, and to pour out drink offerings unto other gods, that they may provoke me to anger. Jeremiah 7:16-18

God here is speaking of the goddess Astarte / Ashtoreth / Ishtar as the "queen of heaven". Is God serious about this? Serious enough that they had gone so far that he told Jeremiah not to even pray for them as they had no intention of repenting. He gave them over to their desires.

The next place to look is where the "Church" is called "The Bride of Christ" (Romans 7:4, Ephesians 5:22-27.) The Church, a faithful group of believers which right now just seems to be a remnant that have not been unfaithful to her future groom, will, after the "Rapture" (taking away of the believers) be called out to the future "Marriage supper of the Lamb", the King, Jesus (Revelation 19 especially vss 6-9). So there is no queen in heaven at this time. And this will not happen until a faithful bride (the Church), that has not committed adultery with other gods but turned to Christ and has continued to "abide" in the truth, is taken up to heaven to be the King's bride. This is opposed to the unfaithful church of the last days referred to as "The Whore of Babylon".

God takes seriously Idolatry of anything in our lives that replaces or "augments" God and ignoring his word. He told Jeremiah he would not even listen to the prayers of Israel. Because of their not being faithful God said he would not hear their prayers and foretold of their destruction if they did not turn from their unfaithfulness (Jeremiah 7:16-30). Have not churches been diminished today and not considered important? Yes, bottom of the barrel; We win a Phase 4 opening! That is IF, we ever get there.

It is obvious that the Catholic church teaches another Jesus, another Gospel. It is sad because it involves 1.2 billion people of which there are many that don't know this. But in the 1500s a Catholic monk by the name of Martin Luther protested the teaching of this church. Thus was the beginning of the Protestant churches and this was called the "Reformation". Unfortunately many of these Protestants have adopted profane doctrines too. When I was growing up the voice of religion for the news media in the United States was the Catholic Church. This is interesting because what our founding fathers left Europe to escape, became a main sought after religion. Billy Graham had some status, but for any issues it was always some high level person in the Catholic Church that was interviewed by media. But that changed a lot with the advent of the exposing of the hundreds of Priests that were involved in child molestations and the lawsuits that are still going on. Yet, with the advent of Pope Francis, the Catholic church is gaining some attention again, and sadly, even among Protestants as we will see.

But now with the Corona virus, it is the secular people who are supposed to have the answers. But these have nothing to do with religion as we may understand it, especially Christianity. But secularism is a new to us different religion of "sciences" and these new priests are the doctors, the scientists, and their "sciences", their god's of medicine. These are the new priests and "essential" influences of the world and this country, not the "Church". These secular institutions and their sciences too have replaced God in the church.

Should God be with such a religion that calls themselves Christians, yet worships like pagans in rebellion to God? God is not essential here so neither is this religion to the world.

"5 Thus saith the Lord; Cursed be the man that trusteth in man, and maketh flesh his arm, and whose heart departeth from the Lord. 6 For he shall be like the heath in the desert, and shall not see when good cometh; but shall inhabit the parched places in the wilderness, in a salt land and not inhabited.

7 Blessed is the man that trusteth in the Lord, and whose hope the Lord is. 8 For he shall be as a tree planted by the waters, and that spreadeth out her roots by the river, and shall not see when heat cometh, but her leaf shall be green; and shall not be careful in the year of drought, neither shall cease from yielding fruit." Jeremiah 17:5-7

But here is another issue that has come in and adds to this apostasy.

Mormonism /Church Of Jesus Christ Latter Day Saints / LDS

Mormonism is another take off branch that mixes Christianity with the writings of it's founder Joseph Smith. It started in the 1820's to 1830s when a spirit being alleged to be an angel that called itself "Maroni" appeared to Smith and gave him some tablets which Smith then translated into what is now called "The Book Of Mormon". This book, as well as other LDS writings are considered progressive revelations, additions to what God has already written. Again, I am not going to go into all of their beliefs but will deal with those that we can see blatantly oppose what was already written. As with Catholics, many of us may have friends, acquaintances, and family members who are part of this group so it is important they understand this last days scenario too.

First and foremost is who do they believe Jesus is? To them, Jesus is the spirit brother of Satan. This is not in the Bible and takes away from the Divinity of Jesus. Satan is a created being of the angelic realm. Jesus was not created and is not of the angelic being realm. Jesus is the Son of God and is God (John 1 especially vss 1-3, Revelation 1:1-8 especially vs 8, Isaiah 41:4.)

The next issue is that the LDS believe they will become gods, having their own celestial realm under them. This too is a dangerous theology and opposes God's word. Just for a start, God says in Jeremiah 10

"10 But the Lord is the true God, he is the living God, and an everlasting king: at his wrath the earth shall tremble, and the nations shall not be able to abide his indignation.

11 Thus shall ye say unto them, The gods that have not made the heavens and the earth, even they shall perish from the earth, and from under these heavens." Jeremiah 10:10-11

God also said through Isaiah

"6 Thus saith the Lord the King of Israel, and his redeemer the Lord of hosts; I am the first, and I am the last; and beside me there is no God.

" Isaiah 44:6

"5 I am the Lord, and there is none else, there is no God beside me: I girded thee, though thou hast not known me: 6 That they may know from the rising of the sun, and from the west, that there is none beside me. I am the Lord, and there is none else.

"

Isaiah 45:5-6

God said in Zephaniah

"11 The Lord will be terrible unto them: for he will famish all the gods of the earth; and men shall worship him, every one from his place, even all the isles of the heathen."

Zephaniah 2:11

It should be known that these verses also apply to Jesus as seen in Revelation 1:8 and show He is God. And there are many, yes, many more places where God made this plain. However, this is not the only group claiming to be Christian who believe they are gods as we will see shortly.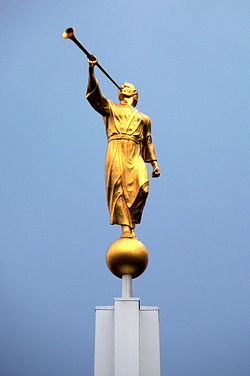 Moroni
Also in line with the Catholic religion, the LDS also have graven images in the form of this entity they call "Moroni". It is on the top of all of their temples. God said this in the Ten Commandments that also applies to Catholics and others too. Exodus 4 says
"3 Thou shalt have no other gods before me.
4 Thou shalt not make unto thee any graven image, or any likeness of any thing that is in heaven above, or that is in the earth beneath, or that is in the water under the earth.
5 Thou shalt not bow down thyself to them, nor serve them: for I the Lord thy God am a jealous God, visiting the iniquity of the fathers upon the children unto the third and fourth generation of them that hate me;" Exodus 4:3-5
As noted before, this is the entity, whom they believe is an angel, that gave founder Joseph Smith the "Book of Mormon". This book is an addition to the true Word of God which God warned us, not to add to it or take away from it as seen in Deuteronomy 4:1-2, and Revelation 22:18-19. In fact there is a curse upon those who fail to adhere to this warning as seen in Revelation 22. But again, this is not the only religion that has done this as we will shortly see.
We must ask again, is God with a religion that claims to be Christian, but violates God's word in numerous key places? No. There is not a good outcome for people who are involved with this religion. It is sad to speak with the young missionaries who come to my house when I inquire and point out these things. When I speak with them about these things they really do not know how to address them except to say they have discernment. Yet, I can tell on the faces of some that I gave them some things to consider. There were six missionaries that came to my house several times each in a few week period prior to the Covid junk. I wished I would have had more time with them. But it is up to God to do His thing with them now, however that will be. But in the mean time, the LDS door to door missions had to stop.
The Mormon church is also joining in the world wide ecumenical movement as can be seen in their hosting the Parliament of World Religions in Salt Lake in 2015. As we will see shortly and as noted in the article on Ecumenism, so is the Catholic Church involved in a worldwide ecumenical push.
Jehovah Witnesses
The Jehovah Witness religion was founded in the 1870s by a man by the name of Charles Russell. Again, not going into all the things that are considered controversial, I will just cover a couple of main points of this group's teachings that oppose the Word of God. Like with the LDS, we need to look at a key question of first, who is Jesus to them? We need to look not too much further than what their "New World" Bible translation says in John 1:1 as seen below
"1 In the beginning was the Word, and the Word was with God, and the Word was a god. 2 This one was in the beginning with God." John 1:1-2 New World Translation
Note that in verse 1 above the "Word", Jesus, is said to be "a" "god" (which would mean one of a number of "gods"), not "God" as in the only God which is translated in the King James below and other translations as;
"1 In the beginning was the Word, and the Word was with God, and the Word was God. 2 The same was in the beginning with God." John 1:1-2 King James Version
The Jehovah Witness view of Jesus is similar to that of the Mormons and even other non-Christian religions; Jesus was just a "divine" being, but not fully God. The Jehovah Witness official commentary on verse 1 says of Jesus,
"the Word was a god: Or "the Word was divine [or, "a godlike one"]." This statement by John describes a quality or characteristic of "the Word" (Greek, ho loʹgos; see study note on the Word in this verse), that is, Jesus Christ. The Word's preeminent position as the firstborn Son of God through whom God created all other things is a basis for describing him as "a god; a godlike one; divine; a divine being." Many translators favor the rendering "the Word was God," equating him with God Almighty." https://www.jw.org/en/library/bible/study-bible/books/john/1/#v43001001
The commentary then continues on to rebut the last sentence.
As an example of what other religions believe about Jesus in being just a "divine like" being, we can look to the writings of prominent New Age personality, Deepak Chopra. Chopra is a licensed physician who became involved in the Transcendental Meditation of Indian guru Maharishi Mahesh Yogi. Chopra's view of Jesus is that he achieved "Christ consciousness" through meditation. "Christ consciousness" is to those in the New Age / Eastern mysticisms, the realization that I am divine within. I become "enlightened" that I am a god and achieve this status of divinity. To these, Jesus is the model of achieving this and a divine being of many. One book Chopra wrote called "The Third Jesus", discusses this view.
On the topic of the Holy Spirit, to the Jehovah Witness this third person of the Trinity is referred to as "God's active force" (source: https://wol.jw.org/en/wol/d/r1/lp-e/1101976031 Subheading; "A Force Not A Person".) Where as the Word of God refers to the Holy Spirit as "He". For instance Jesus said in John 14:17 says the world does not see "him", doesn't know "him", but "he" dwells in followers. Jesus said in John 15:26 says when the Holy Spirit comes "he" will testify of Jesus. In John 16:13 Jesus said when "he" (the Holy Spirit) comes, "he" will guide us into all truth, and whatever "he" hears, "he" will speak.
These words from Jesus about the Holy Spirit are describing attributes of a personage, not some impersonal "active force", like the "Force" in Star Wars. The Holy spirit is referred to as a "he" and "he" hears, speaks, and guides.
What is interesting about the Jehovah Witnesses is that this religion appears to be the only "Christian" looking one that is not involved in any outward ecumenical move as are the Catholics, Mormons, and, yes, what are referred to as "Evangelicals". Some very well known influential preachers of the Protestant persuasion have also joined the ecumenism as is being pushed by Pope Francis of the Catholic Church as seen below.
The Protestant Reformation is Over? A look At "Evangelicals"
A few years ago after Jorge Mario Bergoglio became Pope Francis, he started to reach out to, and be embraced by, what are referred to as "Evangelicals". Many of these are part of the self proclaimed prophets of the New Apostolic Reformation (NAR) Dominion Theology, faith healers, prosperity doctrine, and in general, New Age form of "Christianity" looking groups. These include Bethel Church and Bill Johnson, Saddle Back and Rick Warren, Kenneth Copeland, Bill Hybels' Willow Creek, and numerous others who are already into practicing sorcery, divination and other such practices prohibited by God via the witchcraft of guided imagery/visualization they teach. And by the way, as mentioned before, to those churches who are supporting Black Lives Matter, divination / sorcery is also used by the founders of BLM. The article to where the prior link goes noted that;
"...Melina Abdullah, chair of the Department of Pan-African Studies at California State University, Los Angeles, and co-founder of BLM-LA, opened the event explaining that while the movement is a social justice movement, it is first and foremost a spiritual movement.
She led the group in a ritual: the reciting of names of those taken by state violence before their time—ancestors now being called back to animate their own justice..." (Bolded phrases mine)
Calling on the dead is what they are doing. If you have watched the news on the riots involving BLM and the harassment of people, these rioters carry signs and scream at people to "say their names", referring to those they list as being killed by police, those they are calling up from the dead. This is to invoke the spirits of the dead. Listen you churches who are into them, God will not put up with this for long. It has a bad ending as seen in Scripture.
But back to Copeland. Copeland actually had the Pope's false prophet, an Anglican Bishop by the name of Anthony Palmer (deceased now) address a group of Pastor's at a conference in which both declared that the "Reformation was over" noting that these "Evangelicals" were all Catholics now.
Don't these Pentecostal "Evangelicals" see and understand what is written in scripture as we have seen with the making of idols? Catholics call upon the dead too! Will God honor that which he says is rebellion? Will God honor those who do not "abide" in His word, but give a welcome, an OK, to those who do not? Is his lamp stand in this realm of churches and their leaders? The answer to all of these is, "No". They too are blinded. Do these politicians see any power of God in these groups that should be respected and bring about a reverence and honor of God? No. Because, God's Spirit is not there because they too have joined with and have been, part of those who have profaned God's church with the things God said to stay away from. For more on this read the article "Birthing Of The False Church Through Ecumenism". With many of these groups you see false signs and lying wonders that cloud the truth.
Copeland also believes that man is a god as he quoted the late false faith healer John G. Lake in his book about Lake,
"It is not honoring to Jesus Christ that sickness should possess us. We do not want disease. We want to be gods. Jesus said, 'I said ye are gods' [John 10:34]. It is with the attitude of gods in the world that Jesus wants the Christian to live." and "The power of God, the Holy Ghost, is the Spirit of Dominion. It makes one a god."John G. Lake, His Life, His Sermons, His Boldness of Faith, Kenneth Copeland Publications, Revised 1995, pg 13
Copeland himself stated that we are all gods.
It Is More Subtle Than We Think
But let us who do not think we may be part of what these groups are doing, not be so sanctimonious either.
Let us consider "Science" first. "Science" has infiltrated churches over the past 30 plus years, and in some ways since the time of the Apostles.
Science of Medicine
Let's look at the "science" of medicine first. I am not going to go into this in detail because I have in my article Is Medicine of God: Or Something Else? I must defer to Scripture because this is our guide and source of information and source to out disinformation. First remember, the church and its members (which are the church) is/are built on the foundation of the Word of God and nothing else. But I also want to bring about an understand here at the beginning; There is a difference between the faith healers, the dominion followers signs and wonders, and the truth written in the Word of God.
Christians, like non-Christians, get sick, get diseases and become infirm and even die because of them. However, James noted that Christians get sick but said to call on the elders to pray for the sick and the prayer of the righteous would bring about a healing. But, like the non-Christians, we too go to the physicians, take their advise, take the medications, and receive the surgeries. What is different with us is that we pray that God will guide the physicians and the medications will work. Yet, Christians die anyway from the disease, the treatment, or the medications; just like the non-believer. As one who has been on the receiving end of medicine for the past year and a half for Cancer, I can tell you that the medicine(s) for this disease are a torture and God does not torture to heal. Nor does God require a thousand dollars plus a month for the pills that may or may not work and debilitate you and even destroy you. No one can convince me it is of God except God, and He has been showing me otherwise through unwanted experiences for the past year and a half and even before. But God allowed us to have what our forefathers gave into and we just follow. Israel did the same thing and it became their downfall (Jeremiah 3:25, Nehemiah 9:33-34, and many others). I shudder to think of what it will be like during the Tribulation Period when the plagues come of which there is no medical cure, and the people, instead of repenting, curse God.
From a Scriptural standpoint, God took Israel out of their world of the gods of Egypt, which they followed with the Egyptians. These included the gods of medicine and healing. God destroyed their power. He told Israel after taking them out that IF they listened to him, followed him and remained with him, he would not inflict on them the diseases of Egypt. BUT, he also told them if they did not listen and became obstinate and adulteress to him, he would inflict these disease back on them, plus more. They ended up not listening, so many died of plagues over time. He healed those who repented. Perhaps a lesson for us today?
When Jesus started the Church, believers got sick, but God gave his people gifts of healing and miracles to bring about healing in people in and outside the church. This was not to make a perfect world, nor to make Christians gods, but to confirm the Words of God and show that Jesus was who He says He is, and because of His grace and Mercy. I am bringing these things up because of the push to trust "science" and the medical system which is in effect, running how the world operates as well as controlling the lives of people.
Back in the time of Jesus and the early Church, medicine was the only known medical solution from a secular and even a pagan religious standpoint. For this area and time, the Greeks were the source of this through the person of Hippocrates. He is considered the Father of Modern Medicine. He was a student (actually called a "seed" of) Asclepius, the Greek god of Medicine. In fact the original Hippocratic Oath was an oath to Asclepius, to his medical teacher and Father, Sun God Apollo, and to "all the other gods". The father of these gods was and is, Zeus. Zeus is just another name of Satan. The medical symbols/images of today are symbols of these gods. I have other articles noting these in detail.
Having said this, do we find Jesus, any of the Disciples, Apostles, or any Church Fathers or Old Testament followers of God, referring to this science or giving glory to it? No, not even Luke, whom Paul referred to as the "beloved physician". And we take this one single phrase and that he accompanied Paul to mean he was a medical doctor. Luke never brought this up. However, he did note that a woman spent all her money on physicians and got worse, not better (Luke 8:43-48). Not a good indictment for medicine and should indicate something to us. Please note that ALL of the disciples and Apostles of Jesus were physicians (iatros) as they were given the gift of healing and Jesus commanded them to use it, as well as to use the other gifts. Jesus even noted when he first went to the temple that the people would refer to him as a physician (iatros) in Luke 4:23, as he would be known for his healing of many.
Yet today in this Covid-19 virus issue, we see the secular experts, politicians, and media continually trying to hammer into our minds like Dr. Fauci says, "Trust science". Because to them, man is the god and has the answers. However, disease came as a result of sin and there is no pill or vaccine for sin. We have become like Adam and Eve and try to cover our sin with our own scientific medical fig leaves. Didn't work for them and won't for us. God allows disease and only He can remove it. While we accept Jesus as the Way, the Truth, and the Life, we still hang on to unbelief and hope in and give glory to the things of man. Perhaps God is not as essential to us a we think. Have we seen anyone in the secular world in the media asking to have the believers pray that God would deliver us from this disease? Not that I have seen.
Paul warned Timothy that this would happen in the last days when he said of people in 2 Timothy 3:5-9
"5 Having a form of godliness, but denying (arneomai - reject, not to accept) the power (dynamis- strength, might, to perform miracles) thereof: from such turn away. 6 For of this sort are they which creep into houses, and lead captive silly women laden with sins, led away with divers lusts, 7 Ever learning, and never able to come to the knowledge of the truth.
8 Now as Jannes and Jambres withstood Moses, so do these also resist the truth: men of corrupt minds, reprobate concerning the faith. 9 But they shall proceed no further: for their folly shall be manifest unto all men, as their's also was." 2 Timothy 3:5-9
(Note: Jannes and Jambres were alleged to be the powerful sorcerers that duplicated the miracles of God when God showed his power over the gods of Egypt with the 10 plagues that included God showing his power over their god(s) of healing (Imhotep et al). While no names were given to these sorcerers in Exodus, they are mentioned as such in a Jewish writing called the Babylonian Talmud. Thus, the time will come that God again will show His power over their gods and the folly of sorceries that man has followed)
Science And Philosophy
During the same time of Hippocrates were the other Greek scientists and philosophers. Thales of Miletus, while several hundred years (Babylonian era) before Hippocrates and Aristotle, was considered the Father of Modern Science. Aristotle lived after the time of Hippocrates. And there were many others. The Romans, also assimilated the Greek science and their medicine (https://www.ancient.eu/Roman_Science/ and associate links) The Romans were the controlling empire at the time of Jesus and after. Yet, do we see Jesus, the Apostles, the Disciples referring to the sciences of these civilizations? Does the Word of God quote any of the "scientists" or refer to any science in either the Old or New Testaments? No. They all taught the Word of God, not the word of man, nor does the Word refer to incorporating the things of false gods into it. In fact God prohibits it.
Yet, in churches today we see a trend of pastors quoting scientists and even teaching science; adding it to the Biblical things they teach. Some even recommend the books that these scientists have written and even sell them on their church's website. Yet, some of these scientists teach the sorceries of the occult including the witchcraft of Visualization under a guise of science. Some even oppose Christianity. Medicine, as part of science, has done the same in incorporating their witchcraft.
I have seen a number of Protestant pastors quote the deceased Catholic, Saint Augustine. Again, using what they may consider something good or helpful that he may have said that they would agree with. Yet, he was a follower of many of the Catholic traditions that are not Biblical. It has been said that some Protestants try to make Augustine more Protestant than Catholic, but at least one source says this is not the case (https://detroitcatholic.com/news/dave-armstrong/was-st-augustine-s-theology-catholic-or-protestant). Aside from this, it is written that his thinking was influenced by the Greek Philosophers Plato and his students Aristotle and Socrates. Again we see philosophies outside the word of God being brought into the church as well as the acceptance of the teachers of them. Did we see Jesus, or the Disciples or Apostles resourcing these great men of Greek culture in their writings? No. Then why is this being done? Remember, to accept them is to participate with their evilness.
In fact we do not even see in the writings of the letters to the churches, any of the writers using these well known persons in attempting to edify the church or aid in teaching the gospel. Recall Paul criticized the Corinthians in 1 Corinthians 1 and 3 for even associating themselves as even following specific Apostles. We don't even see these Apostles quoting each other. They all, and like Paul admonished Timothy, preached the Word; and that's it. Anything else is what brings division and falsehood into the Church. Actually we see the Apostles quoting the Scriptures of the Old Testament. This is what is supposed to be taught, and nothing else.
So, when we do things like this, will God see us as viewing him as essential? Will he share his status with anything else? No.
The worship music has also become polluted. Most churches sing the songs from musicians that come out of the false "Emergent" churches today such as Bethel Redding, Hillsong, Elevation and other like minded churches. Perhaps we don't listen to the words of the songs were are singing to see that many songs oppose the Word of God. We sing to (pray to) the Holy Spirit or a spirit and try to invoke spirits and angels. Perhaps we know these things but try to not "throw away the meat with the bones". Thus, we give them a greeting and make it seem like the churches behind the music are OK. But like the apostate church of Thyatira, they tolerate the falsehoods and keep what they think is good. Israel had a problem with this too when they were to destroy apostate nations, sometimes they took what they thought was good "booty", including their idols, and it ended up in their demise.
Most do not know these things nor do they know that Elevation Worship sings secular hard rock / heavy metal song to attract people into their church under the stated belief that "all truth is God's truth". So they think that the late drug overdosed singer Jimmy Hendrix and his song about drugs (Purple Haze) is God's truth and can minister to the congregation as they are rocking out. Many do not know that Bethel Music has gobbled up other musicians such as Phil Wickham, are part of this apostate NAR occult church's music company. Many do not know that most of the "christian" musicians and even the Christian music companies are all controlled by the secular music companies such as Capitol Records who also control and publish the Satanic groups. Talk about allowing God's Sanctuary to be polluted; this is just one example.
There is much more we do that has moved us away from the teachings of God and into the ways of the culture and other religions. However they are not for this article and have already been discussed in others on this website. Our problem is, we go outside of the word; perhaps because we don't know it as much as we think, but just blindly follow those falsehoods and ways of man that have taken over for God.
As you read the admonishment from Paul below, think of what we have seen in this article. Paul in warning the church to view Israel as an example of what not to do said in part in 1 Corinthians 10:11-22 (read it all)
"11 Now all these things happened unto them for examples: and they are written for our admonition, upon whom the ends of the world are come.
12 Wherefore let him that thinketh he standeth take heed lest he fall.
13 There hath no temptation taken you but such as is common to man: but God is faithful, who will not suffer you to be tempted above that ye are able; but will with the temptation also make a way to escape, that ye may be able to bear it.
14 Wherefore, my dearly beloved, flee from idolatry.
15 I speak as to wise men; judge ye what I say.
16 The cup of blessing which we bless, is it not the communion of the blood of Christ? The bread which we break, is it not the communion of the body of Christ?
17 For we being many are one bread, and one body: for we are all partakers of that one bread.
18 Behold Israel after the flesh: are not they which eat of the sacrifices partakers of the altar?
19 What say I then? that the idol is any thing, or that which is offered in sacrifice to idols is any thing?
20 But I say, that the things which the Gentiles sacrifice, they sacrifice to devils, and not to God: and I would not that ye should have fellowship with devils.
21 Ye cannot drink the cup of the Lord, and the cup of devils: ye cannot be partakers of the Lord's table, and of the table of devils.
22 Do we provoke the Lord to jealousy? are we stronger than he?" 1 Corinthians 10:11-22
We cannot have it both ways; the ways of the world, other religions, and the ways of God. We must choose like Elijah told Israel they had to do. Choose to follow between the false gods, priests, prophets and ways of Jezebel, or the true ways of God.
And in another warning concerning what we just read that concerns the taking of communion Paul said,
"27 Wherefore whosoever shall eat this bread, and drink this cup of the Lord, unworthily, shall be guilty of the body and blood of the Lord.
28 But let a man examine himself, and so let him eat of that bread, and drink of that cup.
29 For he that eateth and drinketh unworthily, eateth and drinketh damnation to himself, not discerning the Lord's body.
30 For this cause many are weak and sickly among you, and many sleep. 31 For if we would judge ourselves, we should not be judged." 1 Corinthians 11:27-29
When Will We Understand These Things?
The book of Daniel can also give us insight into the "non-essential" standing of the Christian in America and even in the world today; especially what Daniel reveals to us in Chapter 9 in view of what has previously been discussed in this article. It even offers a solution. But we must begin before Daniel and understand that at the time Daniel and Judah ended up in captivity in Babylon, Israel and Judah had been apart from God for a long time. God's word had not been taught by the priests for a very long time. In addition, the prophets who tried to warn the people, were mocked and even killed by the false priests, prophets, and government officials. Thus Babylon defeated Judah and sacked Jerusalem and the temple.
Daniel and his three friends, Hananiah, Mishael, and Azariah, were taken as captives into Babylon when they were "youths". From what we see in Daniel 1, they were considered gifted with wisdom and understanding. Thus they were chosen by the leaders of Babylon to be trained and then serve in the administration of the King. It is interesting that they were categorized in the realm with the sorcerers of Bablyon and were to receive training in the ways of the Babylonians in this way. Yet it shows that these three asked to be separated from participating in their "meat" and "drink" and instead kept with that which they were brought up on so as not to be defiled; the "meat and "drink" of God. They knew, as God's word says, they could not partake in both.
While it is true that the priests of Judah did not teach the truth of the Word, it seems to be apparent that Daniel and his friends at least knew of the true ways of God and did not want to involve themselves with the false religion of Babylon. Perhaps their parents were those whom God had his "Angel" put a mark on their foreheads before the destruction of Judah because they wailed and mourned at the apostasy of Judah (Ezekiel 4:9). Perhaps they had taught their children the ways of God in spite of the failure of the priests, prophets, and leaders. At any rate, because these four had declined to become involved in the occultism of the Babylonians, God granted them favor with their handler, and eventually with the King, by granting them more wisdom than the others that were in the three year training program. They remained without compromising their faith in God while in the captivity of Babylon for 70 years, until the Mede-Persians took over their Kingdom as seen in Daniel 5. Oh that the world would see this in us. Daniel and his friends were not only essential to their own religion, but became essential to the Kingdoms of Babylon and the Mede-Persian empires and the Church today.
Daniel 9 tells us that in the first year of the Mede King Darius that he (Daniel) read in the book of Jeremiah (actually Jeremiah 29:10) that Israel was to be in captivity for 70 years. Where he got the "books" that he referred to, we are not told. What we are told in Amos 8:11-14 that prior to the captivity there would be a famine in the land, not for food, but for the Word of God and the people would search for it, but not find it. It is getting that way today. But now, Daniel probably in his mid 80s was reading the book of Jeremiah and had revelation that was bone chilling to him. While it appears he had been a believer in God since childhood, he may have not known the total reason behind their captivity, until he read God's Word. Then the reason was revealed to him. He had an "epiphany", a revelation from God, and it crushed him. He saw from the book of Jeremiah the rebellion, disobedience, and disregard for the Word that Judah had that led up to being destroyed and placed into captivity in Babylon. But understand it was the Word that revealed this to him. Without reading it, he would not have known the problem, what was to come, and may have missed the opportunity that would be a most profound intercessory prayer for himself and the nation as seen in Daniel 9.
After reading Jeremiah, Daniel says,
"3 And I set my face unto the Lord God, to seek by prayer and supplications, with fasting, and sackcloth, and ashes: 4 And I prayed unto the Lord my God, and made my confession, and said, O Lord, the great and dreadful God, keeping the covenant and mercy to them that love him, and to them that keep his commandments;
5 We have sinned, and have committed iniquity, and have done wickedly, and have rebelled, even by departing from thy precepts and from thy judgments: 6 Neither have we hearkened unto thy servants the prophets, which spake in thy name to our kings, our princes, and our fathers, and to all the people of the land.
7 O Lord, righteousness belongeth unto thee, but unto us confusion of faces, as at this day; to the men of Judah, and to the inhabitants of Jerusalem, and unto all Israel, that are near, and that are far off, through all the countries whither thou hast driven them, because of their trespass that they have trespassed against thee.
8 O Lord, to us belongeth confusion of face, to our kings, to our princes, and to our fathers, because we have sinned against thee. 9 To the Lord our God belong mercies and forgivenesses, though we have rebelled against him;..." Daniel 9:3-8
What Daniel read is much of what we see going on today in the church. Daniel was shown that Israel had fallen into following the ways of the other nations in doing what I have pointed out that is part of much of the realm of Christianity today. These are the idolatry, the sorcery, and the incorporation of the religions of these nations of Canaan and their pagan ways. They had become part of the culture and not spiritually separated from it just as is the situation today in the realm of Christianity. They could no longer fellowship at the temple because they were scattered and their temple was destroyed. They were in a real Phase 4 for decades because of their false doctrines and worship. Daniel humbly admitted that they deserved what had happened to them, but noted the mercy and forgiveness that belong to God.
Daniel further lamented to God
"10 Neither have we obeyed the voice of the Lord our God, to walk in his laws, which he set before us by his servants the prophets.
11 Yea, all Israel have transgressed thy law, even by departing, that they might not obey thy voice; therefore the curse is poured upon us, and the oath that is written in the law of Moses the servant of God, because we have sinned against him." Daniel 9:10-11
Daniel realized that they had been in Babylon because they had turned from God, and thus received the curse instead of the blessing as the choice was given to them as seen in Deuteronomy 11:26-29 and Deuteronomy 30.
Daniel realized what we need to realize in our situation today. Daniel said;
"12 And he hath confirmed his words, which he spake against us, and against our judges that judged us, by bringing upon us a great evil: for under the whole heaven hath not been done as hath been done upon Jerusalem.
13 As it is written in the law of Moses, all this evil is come upon us: yet made we not our prayer before the Lord our God, that we might turn from our iniquities, and understand thy truth." Daniel 9:12-13
Daniel realized what we need to realize and that is; God always confirms his words, whether they are of the blessings or the curse. Thus it is in our interest to know what God says. It is one thing to suffer because of staying in the truth, but another for departing from it. In the case of Israel, he gave them the choice between a blessing and a curse. He showed them what to follow (His Word in truth) and what to stay away from (being an unfaithful to God). He gave them all sorts of blessings and protection from evil. But when they declined to follow God and His ways, He took those blessings away and gave them over to their false gods, their false lovers. Yet, even in their captivity, even though they had evil come upon them, they still did not come before God to pray and repent and turn from there ongoing sin. They did not turn to God to understand the truth of His word. Isn't this the way it is with us today?
Despite the rest of the nation not seeing this sin and the need to seek God for His truth and to repent, Daniel said, and included himself;
"15 And now, O Lord our God, that hast brought thy people forth out of the land of Egypt with a mighty hand, and hast gotten thee renown, as at this day; we have sinned, we have done wickedly.
16 O Lord, according to all thy righteousness, I beseech thee, let thine anger and thy fury be turned away from thy city Jerusalem, thy holy mountain: because for our sins, and for the iniquities of our fathers, Jerusalem and thy people are become a reproach to all that are about us.
17 Now therefore, O our God, hear the prayer of thy servant, and his supplications, and cause thy face to shine upon thy sanctuary that is desolate, for the Lord's sake.
18 O my God, incline thine ear, and hear; open thine eyes, and behold our desolations, and the city which is called by thy name: for we do not present our supplications before thee for our righteousnesses, but for thy great mercies.
19 O Lord, hear; O Lord, forgive; O Lord, hearken and do; defer not, for thine own sake, O my God: for thy city and thy people are called by thy name." Daniel 9:15-19
Daniel was ashamed of himself and the people of Israel and Judah. He knew their apostasy and subsequent destruction and captivity was because of the sins of their forefathers and their own (because they just followed in step). Daniel noted what God said that Israel and Judah had forgotten; that He had brought them out of Egypt with a mighty hand and that He had obtained a "renown" - (shem - a name, reputation, glory). And He had the same in the early church. But we have, like Israel and Judah, done the same today in many respects as as seen in this article. Our non-essential status just could be the result of this like it was in Daniel's time what led up to it before. Have we forgotten the power of God that was in the early church as Israel forgot His power and substituted it for man's methods?
But we see that Daniel appealed to the mercy of God in asking Him to turn his anger away from them and restore them. He noted they were not worthy of this, but to do it for the sake of His name, for His glory.
Then something happened at that time that we need to see can happen when we realize what the problem is (Us). Daniel said,
"20 And whiles I was speaking, and praying, and confessing my sin and the sin of my people Israel, and presenting my supplication before the Lord my God for the holy mountain of my God;
21 Yea, whiles I was speaking in prayer, even the man Gabriel, whom I had seen in the vision at the beginning, being caused to fly swiftly, touched me about the time of the evening oblation.
22 And he informed me, and talked with me, and said, O Daniel, I am now come forth to give thee skill and understanding.
23 At the beginning of thy supplications the commandment came forth, and I am come to shew thee; for thou art greatly beloved: therefore understand the matter, and consider the vision." Daniel 9:20-23
As soon as Daniel humbled himself and started praying to God and confessing his sins and the sins of the apostasy of his country, God commanded the angel to go to Daniel and to give him skill and understanding of what God was going to reveal to him. God also answered his prayer concerning the fate of Israel and Judah, which was to improve under the reign of the Persians. God also gave prophecies of what was going to come concerning Israel and Judah in view of the Messiah coming out of Judah, and what is to come in these times of ours.
The angel told Daniel to "consider" (biyn) the vision. This means Daniel was to "observe, to mark it, discern it, to give heed to it". We should see a lesson in this for ourselves.
Conclusion
As we watch this world become in bondage to masks, of which if we don't wear we cannot buy or sell, we also see that it is the scientists of the medical industry that are the ruling authority to come up with a solution of which governments say they will follow. We see a world apart from God and what is the precursor to not being able to buy or sell unless one worships the image of the beast and takes his mark during the Tribulation period (Revelation 13). With the fear of the virus being literally hammered into our brains all day and the awaited vaccine, which is to become the savior of man in this, it becomes the potential for those who do not take it to be prohibited to buy or sell, to work or not work, go to school or not, and go to church or not. The shot becomes the solution instead of God; because He and His church have become; non-essential. Not even considered.
In Luke 21 Jesus gave his disciples some signs that would indicate the imminent and sudden arrival of the Tribulation period that would be as a snare, a trap that catches one unaware. Jesus said that not one generation would pass before these things came upon the world. He then gave this warning we really need to consider.
"31 So likewise ye, when ye see these things come to pass, know ye that the kingdom of God is nigh at hand. 32 Verily I say unto you, This generation shall not pass away, till all be fulfilled. 33 Heaven and earth shall pass away: but my words shall not pass away.
34 And take heed to yourselves, lest at any time your hearts be overcharged with surfeiting, and drunkenness, and cares of this life, and so that day come upon you unawares. 35 For as a snare shall it come on all them that dwell on the face of the whole earth. 36 Watch ye therefore, and pray always, that ye may be accounted worthy to escape all these things that shall come to pass, and to stand before the Son of man." Luke 21:31-36
So as not to suffer going through this time, Jesus warns to us to "take heed" to "ourselves" so as individuals we are not included in this time. He tells us that we need to pray that we are accounted worthy to "escape" this coming time. This is indicative of the Rapture of the church. Those who do not believe in the pre-Tribulation Rapture would call those who do believe, "escapists". Well, yes, because Jesus said we should pray that we are considered worthy to be pulled out of this world so as not to have to experience what "the whole world" will experience.
When we look at much of the present church, or those who claim being in the realm of Christianity, we must wonder if the things discussed in this article that are going on in the church would disqualify one from being worthy. We need to only look at Israel to see what happened to them. We need to be like Daniel check out the Word in view of what we are involved in. Compare spiritual with spiritual, and then place the Word next to what we are doing, believing, to see if they line up with the Word. Obviously the involvement of idolatry, sorcery and the other things Israel was involved with that we see in the churches today as noted here, do not line up with the Word, but oppose it.
In view of this let us also look at the only church of the seven in Revelation in which God is seen as essential. That is the church of Philadelphia. This is the only church that appears to have taken to heart the words of Jesus in Luke 21. It is the only church that escapes the Tribulation. Jesus said of this church in Revelation 3:7-13
"7 And to the angel of the church in Philadelphia write; These things saith he that is holy, he that is true, he that hath the key of David, he that openeth, and no man shutteth; and shutteth, and no man openeth;
8 I know thy works: behold, I have set before thee an open door, and no man can shut it: for thou hast a little strength, and hast kept my word, and hast not denied my name.
9 Behold, I will make them of the synagogue of Satan, which say they are Jews, and are not, but do lie; behold, I will make them to come and worship before thy feet, and to know that I have loved thee.
10 Because thou hast kept the word of my patience, I also will keep thee from the hour of temptation, which shall come upon all the world, to try them that dwell upon the earth.
11 Behold, I come quickly: hold that fast which thou hast, that no man take thy crown.
12 Him that overcometh will I make a pillar in the temple of my God, and he shall go no more out: and I will write upon him the name of my God, and the name of the city of my God, which is new Jerusalem, which cometh down out of heaven from my God: and I will write upon him my new name.
13 He that hath an ear, let him hear what the Spirit saith unto the churches." Revelation 3:7-13
This is the fellowship that has just a "little strength". Weak in the ways of the flesh, but strong in Him. It is a fellowship of people who have "kept" the Word of God as opposed to those churches we see in this article. This is a church who as not "denied" the "name" the character and words of all the name of Jesus includes and what he has told us we are to do. It is not involved in following the falsehoods of today. It has not denied His power, His gifts and all those manifestations of His Spirit that give glory to him as was to be the situation with Israel and Judah and was in the early church.
God, and all he has said and commanded is essential to this church. This church knows that Jesus is the holy one, that he is the true Jesus and not some other that is not consistent with the Word. This church is essential to God. He placed an open door before it to do his work and says he will keep this church from the tribulation that will soon come suddenly upon the world.
What has happened with the churches today in their being considered non-essential should be a wakeup call to consider why, and what is written in this article. We need to prayerfully look at ourselves and, like Daniel, be ashamed of it and humbly turn to God, repent, and ask for forgiveness that we may too be worthy to escape what is shortly coming to the whole world. We need to overcome and hold fast to the Word.
Whatever country you live in, let us make the church essential by doing these things which we have read above
"10 The Lord bringeth the counsel of the heathen to nought: he maketh the devices of the people of none effect.
11 The counsel of the Lord standeth for ever, the thoughts of his heart to all generations.
12 Blessed is the nation whose God is the Lord; and the people whom he hath chosen for his own inheritance.
13 The Lord looketh from heaven; he beholdeth all the sons of men.
14 From the place of his habitation he looketh upon all the inhabitants of the earth.
15 He fashioneth their hearts alike; he considereth all their works.
16 There is no king saved by the multitude of an host: a mighty man is not delivered by much strength.
17 An horse is a vain thing for safety: neither shall he deliver any by his great strength.
18 Behold, the eye of the Lord is upon them that fear him, upon them that hope in his mercy;
19 To deliver their soul from death, and to keep them alive in famine.
20 Our soul waiteth for the Lord: he is our help and our shield.
21 For our heart shall rejoice in him, because we have trusted in his holy name.
22 Let thy mercy, O Lord, be upon us, according as we hope in thee."
Pslams 33:10-22